Barca To PSG: Lionel Messi To Hold Press Conference Sunday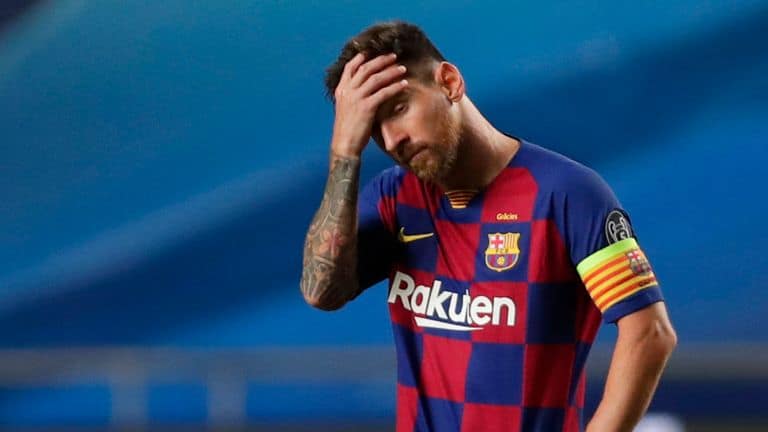 Lionel Messi will on Sunday take part in a Barcelona press conference.
Naija News reports that this is coming three days after the club announced that the Argentine captain will be leaving after 21 years.
According to the Spanish giants on Saturday, the 34-year-old will take questions from the press at noon (1000 GMT).
Recall that Barca's statement announcing Messi's departure read in part, "Despite having reached an agreement with Messi and with both parties clearly wanting to sign a new contract, it cannot be finalised due to financial and structural problems [rules relating to the Spanish league]."
The development has seen the talented player become a free agent and open to join any club.
There are three major clubs that can afford Messi and they are, Paris Saint-Germain, Manchester City and Chelsea.