2023: Shehu Sani Counters IBB's Remark On Who To Become Nigeria's Next President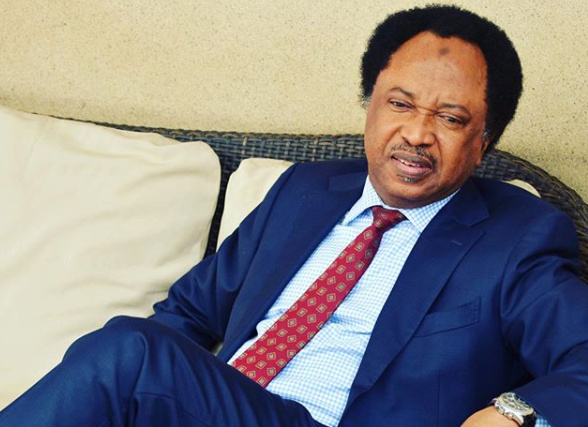 Former Nigerian lawmaker, Shehu Sani, has countered former military president, Ibrahim Babangida's remark on the age bracket of Nigeria's next president.
Naija News reports that IBB on Friday said he already perceived in mind the ideal next president of Nigeria and that he's a man in his 60s.
The former military dictator said this while speaking on the 2023 presidential election during a televised interview on Friday.
According to him, the idea of a good Nigerian leader is someone who has a friend 'virtually everywhere'.
IBB stressed that such a person must also be well-versed in economics, and be a good politician able to talk to Nigerians.
However, in a post on his Facebook page on Saturday, Shehi Sani who represented Kaduna Central Senatorial District in the 8th Senate, said age shouldn't determine the country's next president.
The senator insists that Nigeria at this time needs peace and unity with an experienced leader who is capable of unifying the country. Sani wrote: "The age of the next President doesn't matter as long as he is healthy, experienced and can heal and unify the country now bleeding and tearing apart. The country needs peace and unity now."
Meanwhile, Human rights activist, Dr Joe Okei-Odumakin has berated former military president, Ibrahim Badamasi Babangida (IBB), for defending the annulment of the June 12, 1993 election.
Naija News reports that IBB had in an interview on Arise TV on Friday said he annulled the June 1993 presidential election to prevent a violent coup d'etat.
IBB claimed that he annulled the election to prevent instability in the country, adding that he annulled the election in the best interest of Nigerians.
He had said: "If it materialized (If the election had gone through), there would have been a coup d'etat which could have been violent. That's all I can confirm.
"It didn't happen, thank God for the Maradonic way we handled you guys in the society."
In an interview on Friday, Okei-Odumakin said Babangida's claim was only admissible in his imagination and the conscience of those who conspired with him to annul the election.