How I Got The Nicknames 'Evil Genius' And Maradona – IBB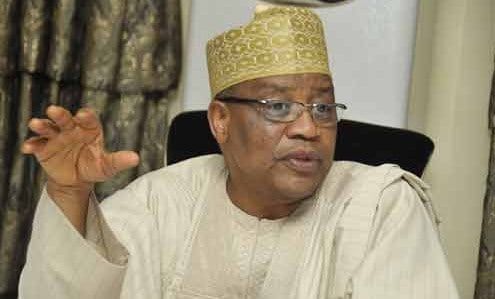 Former military president, Ibrahim Badamosi Babangida has explained that he got the nicknames 'evil genius' and 'Maradona' from the Nigerian media.
He disclosed that his smooth political moves and ability to anticipate what people will do earned him the names.
Naija News reports the former president of Nigeria gave the explanations on Friday during an interview with Arise TV.
Babaginda said: "That's the very good thing about the Nigerian media and Nigerian people, you have to anticipate them.
"If you anticipate them then you live well with them. They call me 'evil genius', I marvel at that. The contradiction — you can't be evil and then a genius"
"The definition of Maradona I got from the media is because of deft political moves. That's the way the media described it."
In a related development, IBB during the interview, also disclosed the reason for his decision to annul the June 1993 presidential election in Nigeria believed to have been won by Chief Moshood Kashimawo Olawale Abiola.
The 1993 election which was expected to transit Nigeria from military rule to democratic rule was suddenly cancelled by IBB before the National Electoral Commission (NEC) could fully announce the results.
The reason behind the president's decision has been shrouded in secrecy ever since but IBB, 28 years later has given an explanation for his action.
According to the former military leader during an interview with Arise TV on Friday, 6th August 2021, he annulled the June 1993 presidential election to prevent instability in the country and in the best interest of Nigerians.