Ex-President Zuma Rushed To Hospital Ahead Of Corruption Trial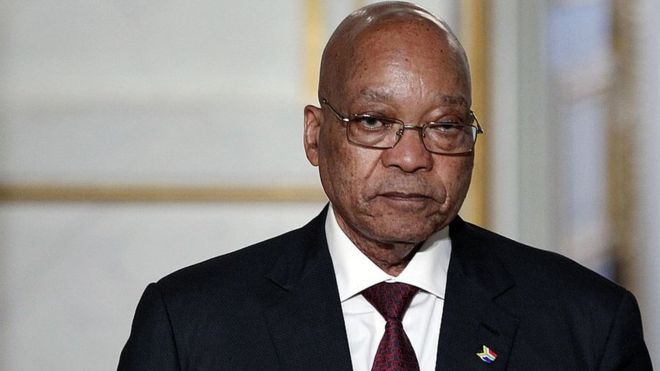 Former South Africa president Jacob Zuma, jailed for contempt of court last month, has been admitted to hospital.
Naija News reports that this is coming less than a week before he is due in court for a separate corruption trial.
In a statement on Friday, the Department of Correctional Services said the "former president Jacob Zuma has today, 6 August 2021, been admitted to an outside hospital for medical observation."
The former leader had traveled to Cuba in 2020 to receive treatment for an undisclosed illness.
No reason was given for the hospitalization on Friday, apart from that it was prompted by "a routine observation".
The 79-year-old politician is scheduled to attend the resumption of a long-running corruption trial on August 10.
The hearing will include a plea to drop 16 charges of fraud, graft and racketeering against him related to the 1999 purchase of fighter jets, patrol boats and equipment from five European arms firms when he was deputy president.
Zuma was accused of aiding and abetting the plunder of state funds during the nine years he led South Africa, and was forced to step down in 2018.
Over 500 billion rand ($35 billion) was allegedly stolen from the government under the watch of Zuma prompting the South African Constitutional Court in January to order him to respond to questions from a judicial commission headed by Deputy Chief Justice Raymond Zondo.
He started serving the sentence on July 8 at Estcourt prison, in the east of the country.