2023: Babangida Recommends The Type Of President Nigeria Needs After Buhari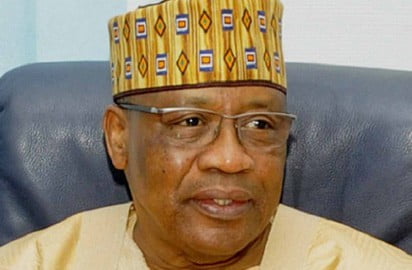 Former Military President of Nigeria, Ibrahim Badamosi Babangida (IBB) has suggested that Nigerians should vote for a candidate in his/her 60s as the next president of the country.
The former military dictator said the task before any Nigerian president is enormous, hence the need to vote for a leader with mental capacity, economic knowledge, and physical strength.
Naija News reports IBB spoke on Friday morning during an interview with Arise Television.
Apart from the age and capability, the former leader added that Nigeria's next president should be someone with good links and vibes with the people that can easily use his connections to make things work for the citizens.
According to him, "If you get a good leadership that links with the people and tries to talk with the people; not talking on top of the people, then we would be okay.
"I have started visualizing a good Nigerian leader. That is, a person, who travels across the country and has a friend virtually everywhere he travels to and he knows at least one person that he can communicate with.
"That is a person, who is very versed in economics and is also a good politician, who should be able to talk to Nigerians and so on. I have seen one, or two or three of such persons already in his sixties."
Speaking on the unity of Nigeria and the challenges facing the country, IBB noted that apart from bad leadership, the citizens themselves have lost hope in the country but he believes Nigeria has a great future.
He however stressed the need for patriotism and patience to overcome the challenges facing the country.
"I do believe in the future of Nigeria, but Nigerians don't believe in the future of their country. They created and they destroyed," the former military leader stated.
Meanwhile, the Sultan of Sokoto and President, Nigerian Supreme Council for Islamic Affairs (NSCIA), Alhaji Muhammad Sa'ad Abubakar III has expressed worries about the state of affairs in Nigeria.
The Sultan lamented that things are getting worse in the country as insecurity, high cost of living, and food crisis continue to bite harder at the citizens.
He made his mind known while speaking in Gombe during the 3rd Conference of the Da'awah Coordination Council of Nigeria (DCCN), an amalgamation of about 52 Da'awa groups in Gombe.
The monarch urged the government to take urgent action to tackle the challenges particularly the food shortage as without food, peace, and development can't happen for things to get better in the country.