Insecurity: Don't Reverse Gains Made In Fight Against Boko Haram – Arewa Youths To NAF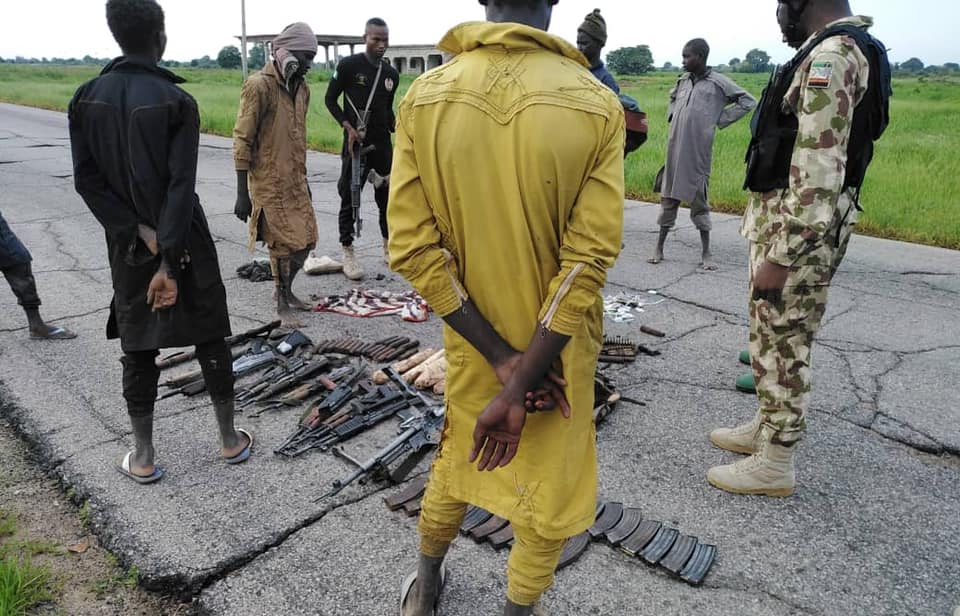 Young people in the North, under the aegis of the Arewa Youth Federation, have urged the Nigerian Air Force, NAF, not to reverse the recent gains made in the war against ISWAP terrorists in the Northeast.
Consequently,  they urged the military to sustain the airstrikes on hideouts of the insurgents and not succumb to any pressure until the remnants of the Boko Haram fighters were overpowered.
Naija News reports that the Arewa Youth Federation President, Mr Muhammed Matazu, made this known while briefing journalists in Abuja, on Thursday.
He commended the Airforce for killing scores of insurgents on Monday after they were encountered by the military Alpha jet, sent to provide close-air supports to ground forces at Gubio.
"We are completely satisfied with the vigour the NAF is prosecuting this war and hopeful that it is near an end.
"We herein call for sustained bombardment as information available shows that the terrorists are in disarray,'' Matazu said.
According to the Arewa youth group, while the ground troops neutralised some terrorists who were trying to escape on foot, four gun trucks belonging to the terrorists were destroyed by NAF aerial bombardments.
Matazu stated that apart from the decimation of the band of ISWAP-Boko Haram terrorists, abandoned by them included sophisticated guns, ammunition, fragmental jackets, jerry cans and bags of Indian hemp.
"Others were sexual enhancement pills and exercise books containing Arabic text on how to make bombs,'' he said.
He assured that with sustained strategic raids on terrorist hideouts the peace would return to the troubled parts of the Northeast region soon.