2023: Atiku Wades Into PDP Crisis, Calls For Calm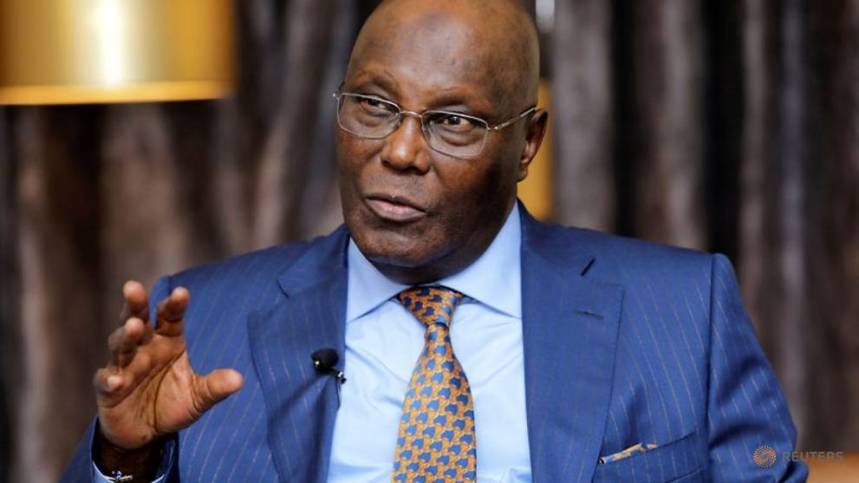 Former Vice President of Nigeria, Atiku Abubakar has urged members and leaders of the Peoples Democratic Party (PDP) to unite in order to make progress.
Atiku spoke against the backdrop of the recent crisis rocking the party, particularly, the calls for the removal of Prince Uche Secondus as the national chairman of the party.
He said the PDP must not allow the dreams of the ruling All Progressives Congress (APC) to have a one-party state to come to fulfillment.
According to the former Vice President, PDP can't afford to be divided at this critical point in time when Nigerians are desperately yearning for change in the face of their miserable living conditions.
He added that Nigerians are looking forward to the PDP to save them in 2023 hence the party can not afford to be fighting itself and lend its hands to the ruling party for its own destruction.
Atiku made the submission in a statement sent to Naija News on Thursday, signed by his media aide, Paul Ibe in which he also denied insinuations that he was behind the crisis rocking the party.
He explained that he was lately involved in reconciliation efforts within the party across the country and has backed reconciliation processes aimed at diffusing tensions in the party. He called for calm and for combatants to sheath their swords and give the reconciliation mechanisms of the party a chance.
He called on members to drop their personal interests and allow the party will to prevail, noting that all hands must be on deck.
"The PDP is greater than our individual ambitions. We have to consolidate the party first before we talk about our ambitions. We have to be careful not to play into the hands of the ruling party. We can't afford a one-party system in Nigeria that denies our people a viable alternative for true change in 2023", the former Vice President said.
The former PDP presidential candidate warned that lack of unity and internal cohesion could help the ruling party more than the PDP, and that "those who want Nigerians to continue with the current hardship in the land will be eager to fuel the crisis in the PDP for their political advantage."
He added that PDP leaders should put personal differences aside and work for the good of the party, adding that "divided soldiers cannot fight a war and win."