'You Are A Clown'- Speed Darlington Rubbishes Buhari For Jailing Youths Who Insulted Him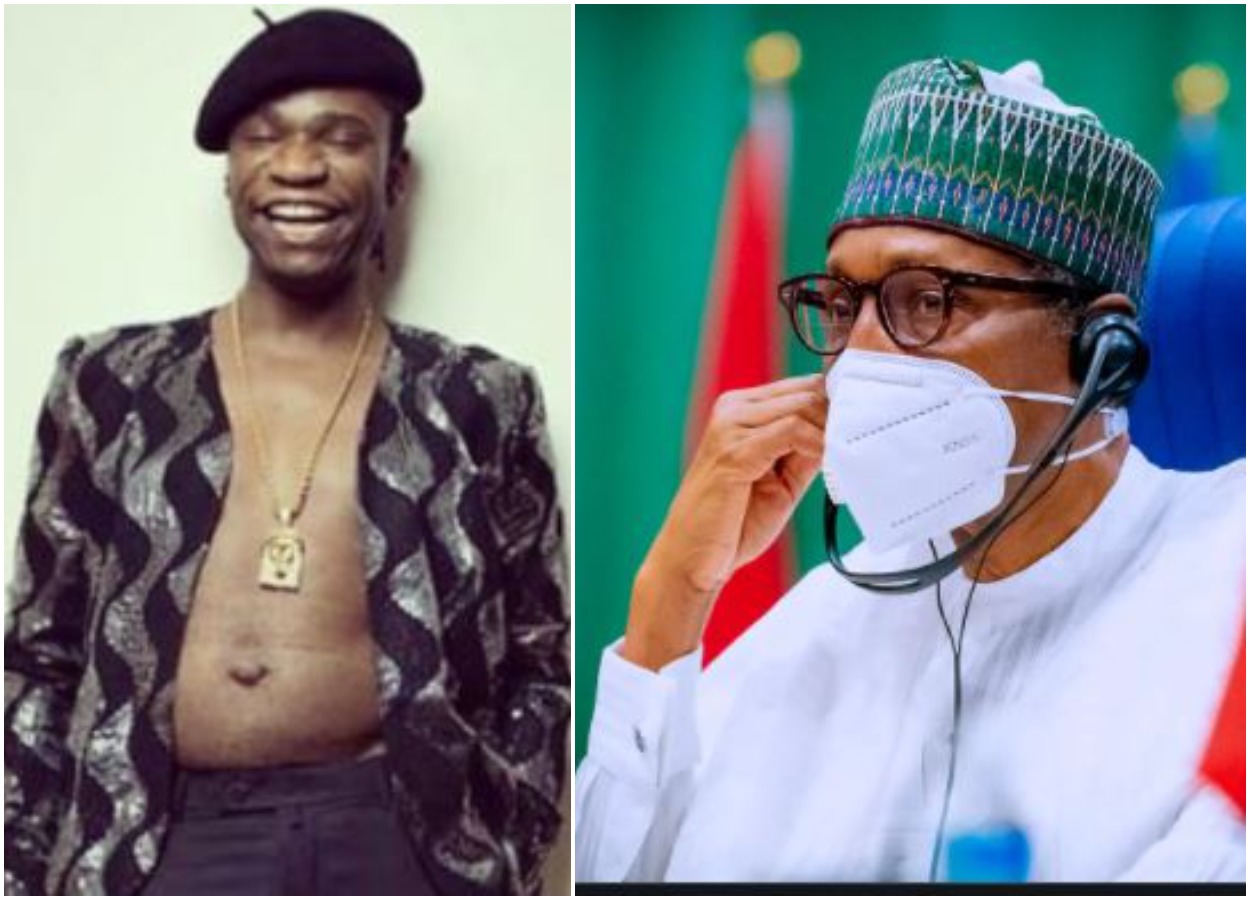 US-based Nigerian musician Speed Darlington has on Tuesday blasted President Muhammadu Buhari for jailing youths.
This is coming after a Adamawa court jailed two youths, two years for insulting and criticizing Buhari.
Reacting to the report, Speed Darlington via his Instagram, slammed Buhari, urging that he leaves the seat of power if he can't take insults.
According to Speed Darlington, who rained curses on the president noted that a public servant is subjected to critic and insults as the country practices democracy and not dictatorship.
In his own words; 'When you're are a political figure, you're subject to critic, You are subject to insult. What do you think public servant means? You are not God. Democracy is, not a dictatorship. The era of the dictator has passed. I will insult you if I want to. You are mad. A clown' If you do not know how to handle insult and critic, leave the seat. You are not a president, everyone hates you. The day you close your eyes, no one will remember you.
See post below;