IPOB Drags Buhari, Abba Kyari To U.S. Court, Wants War Planes Sales Blocked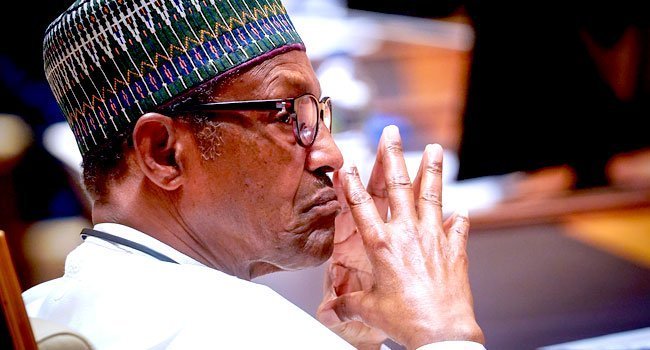 The Indigenous People of Biafra (IPOB) has asked the United States to immediately stop the sale of additional Super Tucano fighter jets to the Muhammadu Buhari-led Federation Government.
Naija News reports that the request was filed by the outlawed IPOB at the U.S. District Court for the District of Columbia on July 31, 2021.
"President Buhari's intends to use the Super Tucano advanced weapons to kill and maim Biafrans and destroy their property in his ongoing genocide conducted by Fulani controlled security forces guilty of atrocious human rights violations," IPOB through its Washington lawyer Bruce Fein submitted.
According to court filings, the group accused the Buhari government and embattled DCP Abba Kyari of gruesome human rights violations and genocides.
The group stated that 70 million Igbo Christians of Nigeria's South-East are at risk of being massacred and subjugated.
Those listed as defendants in the suit include Secretary of State Anthony Blinken and Secretary of Defense Lloyd Austin.
Recall that the Buhari Govt had ordered 12 A-29 Super Tucano fighter jets to tackle Boko Haram. Six of the planes were delivered in July 2021 and six more are still being expected in a deal of about $600 million approved by former President Donald Trump.
Bruce Fein stated that Trump's approval of the sale violated the 2008 Leahy Amendment that prohibits the sale of weapons to countries with poor human rights records.
"At present, President Buhari is conducting a genocide of Biafrans that is under investigation by the International Criminal Court through use of his Fulani controlled security forces, including the Nigerian Air Force," the complaint said.
The lawyer also accused a police team led by the embattled Abba Kyari of carrying out several extra-judicial killings and illegal arrests in the South-East in recent months.
Fein also revealed that about 10 IPOB members are willing to testify as to the danger of Super Tucano sale to the Nigerian Air Force under Mr Buhari.