Tell Nigerians How You Got The Jigawa Governorship Ticket In 2007 – Presidency Attacks Lamido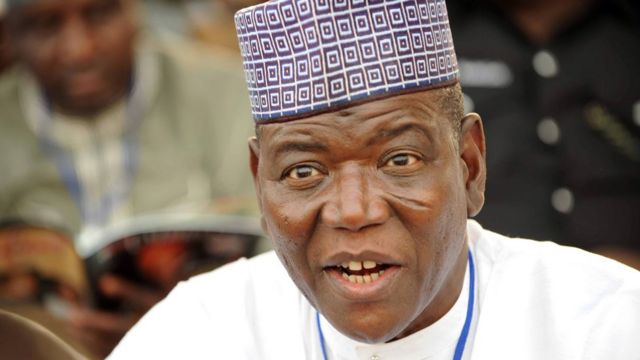 The presidency has suggested that former Jigawa State Governor, Sule Lamido got his party's governorship ticket in 2007 under shady circumstances.
Lamido who was born on 30th August 1948, was elected governor of Jigawa State in April 2007 on the platform of the Peoples Democratic Party (PDP).
In 2011, he was re-elected for a second term in office.
But the Senior Special Assistant to the President on Media and Publicity, Garba Shehu, has alleged that Lamido got involved in some under-the-hand games to emerge the party's governorship ticket.
Particularly, Shehu challenged the former Governor to speak out on how Saminu Turaki surrendered the governorship ticket to him in 2007.
"Lastly, I will like to say that it would be nice if Governor Lamido were to shed light on the circumstances under which Governor Saminu Turaki surrendered the party ticket to him and, in the view of many, dropped all hostility to miraculously campaign for his victory in 2007.
This should be more interesting coming from him, than someone bandying unfounded allegations of political corruption against President Buhari," the presidential media aide stated.
Naija News reports Lamido himself had during an interview with Daily Trust, accused the All Progressives Congress (APC) of attaining power through lies.
According to the former Foreign Affairs Minister, the APC will not live beyond the 2023 election.
While insisting that the PDP would regain power in 2023, Sule Lamido said the ruling party has failed to fulfill its promises and its leaders exposed as liars.
The former Jigawa governor added in the interview that President Muhammadu Buhari is encouraging defection into the ruling party.
It was in response to the PDP chieftain's position that Shehu also in an interview with Daily Trust, challenged Lamido to reveal how he got his party's governorship ticket back in 2007.
Shehu also added that President Muhammadu Buhari or the All Progressives Congress (APC) does not force opposition politicians to join the ruling party.
Source: Naija News