CNG Asks FG To Declare Afenifere, Ohanaeze As Terrorist Group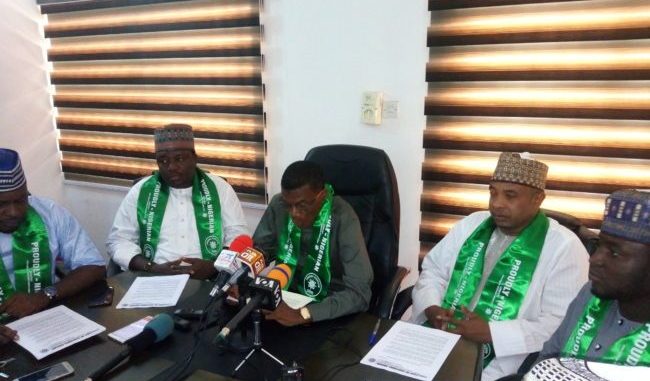 The Coalition of Northern Groups (CNG) has asked Federal Government to immediately proscribe Afenifere and other socio-cultural organisations allegedly undermining peace, security and peaceful coexistence of the country as terrorists.
The group made this known in a statement by its spokesperson, Abdulazeez Suleiman, in Abuja on Saturday.
CNG said any individual such as the leader of the Afenifere, Ayo Adebanjo and others associated with such groups or organisations that incite others to violations or openly support acts of terror and terrorist movements should be arrested and decisively dealt with by the authorities.
He said: "We emphatically repudiate the provocative action of remnants of those who harbour pent-up grudges against the rest of Nigeria for the failure of Awolowo's tribalistic ambition to secure the nation's leadership, and deem this affront".
Meanwhile, former National Legal Adviser of the ruling All Progressives Congress (APC) Muiz Banire has stated that his party should not have gone ahead with its ward congress held on Saturday nationwide.
Speaking in an interview on Channels Television 'Sunday Politics, Banire warned that the Supreme Court may declare the Mai Mala Buni-led National Caretaker Committee illegal.
He stated that the uncertainty surrounding the ruling on the Ondo State governorship election should have been enough to put the congress on hold.
According to him: "Nobody has seen the full judgment of the Supreme Court, the expectation is that by tomorrow, the certified true copy will be released for people to digest and now be able to make informed decision and opinion. In such circumstances, why will they be proved with the congress?"