Buhari Is Not A Fool, I Pray Those Provoking Him Don't See His Anger – Senator Adefuye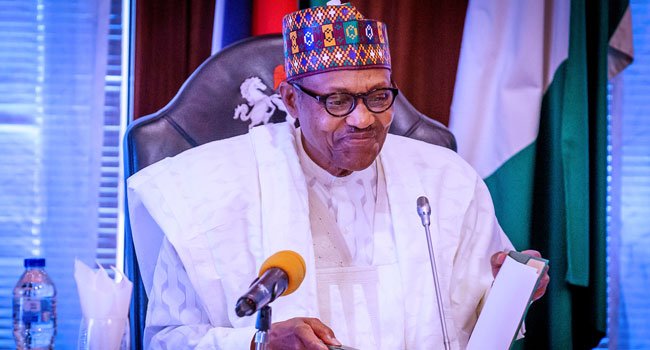 A chieftain of the ruling All Progressives Congress, Senator Anthony Adefuye has declared that some people in Nigeria have decided to see nothing good in what President Muhammadu Buhari is doing.
Adefuye who is also a member of Lagos Governor's Advisory Council (GAC) stated that Buhari is the best president Nigeria has ever had.
According to him, despite the dwindling government resources caused by the economic downturn, Buhari has still done more on infrastructural developments than past leaders including what Chief Olusegun Obasanjo had done.
The APC stalwart added that though Buhari is a former military man, he is now trying to be democratic but warned those against the President not to think he is a fool because of his patience.
Senator Afuye, a third republic lawmaker, made the declaration during an interview with Temidayo Akinsuyi where he declared that Buhari is the best president Nigeria has ever had, noting that some people are against him simply because he is a Fulani man.
When asked for his reaction to the statement by the Peoples Democratic Party (PDP) that President Buhari is working towards getting a third term in office, Afuye said: "President Buhari is someone I know who has been a military president before and now he is a democratic president. He wants to show the world that he is truly democratic. We all should give it to him.
Let me tell you one thing, President Buhari is the best president Nigeria has ever had. No matter what people say about him, he still remains the best in the history of this country.
Some people are saying (Olusegun) Obasanjo. Which Obasanjo? Obasanjo koo, Obasanjo nii. When Obasanjo was president , the price of crude oil was $140 per barrel, he did not build a single rail in the South-West. So, what are they talking about? He didn't do anything in the South-West. He didn't even build the road that leads to Ota.
He seized the allocation of Lagos for almost two years. Even the Lagos-Ibadan expressway he didn't do anything about it. It is Buhari that is ensuring that the road is rehabilitated now. It is Buhari that is building the Second Niger Bridge.
It is Buhari that is building rail lines and trying to bring our airlines back. All these were killed during Obasanjo's regime. During Obasanjo's regime, we sold all the national assets to private individuals. So, what are these people talking about? Buhari is one man who has spent Nigeria's money for Nigeria. Let us be factual, Buhari is still the best president we have ever had. People are saying he is Fulani.
What is wrong if a Fulani is giving you what you need? I think we are just deceiving ourselves. Now that the president is trying to be as civil as possible, some people are trying to anger him. I pray they don't see the anger of Buhari. That he is trying to be democratic doesn't mean he is a fool. He is not a fool at all."