2023: PDP Berates APC Over Ward Congresses
The Peoples Democratic Party (PDP) has berated the All Progressives Congress (APC) over its ward congresses conducted on Saturday.
Recall that concerns were raised over the legality of the congresses, following the recent decision of the Supreme Court on the election victory of Governor Rotimi Akeredolu of Ondo State.
The candidate of the PDP in the Ondo Governorship Election, Eyitayo Jegede, had questioned the validity of Akeredolu's nomination by the Mai Mala Buni-led APC national caretaker committee.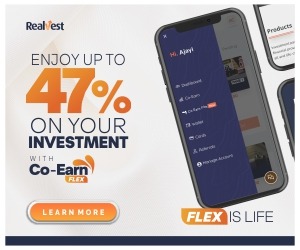 During the ruling, the apex court said that that it is illegal for Buni to hold the APC Caretaker Committee chairmanship position, despite being the governor of Yobe.
But in a statement on Friday, the ruling APC had insisted that its congresses would hold as scheduled.
Reacting to the congresses held across states on Saturday, PDP spokesman, Kola Ologbondiyan, said the congresses shouldn't have been conducted.
The PDP spokesman described the APC congresses as a "futile" and "needles"s exercise.
The statement reads: "The PDP strongly vilifies Governor Buni and other APC leaders for deceiving innocent Nigerians and cajoling them to participate in the needless exercise, which ended in violent crisis and avoidable deaths, when they know it was all in futility," the statement reads.
"It is indeed callous that the leaders of the APC, despite knowing that any process conducted by the Buni-led national executive, whose legal status, in the face of section 183 of the 1999 Constitution and Article 17(4) of the APC constitution, has been queried by the Supreme Court, could extort from their innocent followers and subject them to a fraudulent exercise that is a nullity."
"We cited section 183 of the 1999 Constitution (as amended), which bars a sitting governor from holding any other office while serving as state governor, and Article 17(4) of the APC constitution, which states that "no officer in any organ of the party shall hold executive position office in government concurrently".
"The implication is that with Mai Buni as Chairman, the APC has no valid national executive and as such any congress or any other statutory process conducted by the APC under this circumstance remains a nullity.
"Our party, therefore, counsels those who participated in the ridiculous drama called APC ward congress to know that they have been viciously scammed. They should not worsen their situation by allowing the deceptive APC leaders to further set them against one another in bloody clashes for a party that has technically gone defunct.
"The situation in the APC is symptomatic of the disgraceful end of a political contraption that was set up and operated on the basis of lies, deceit, falsehood, violence, disrespect for Nigerians and utter disregard to rules."
Source: Naija News