UK Available To Help Nigeria Defeat Insecurity – Johnson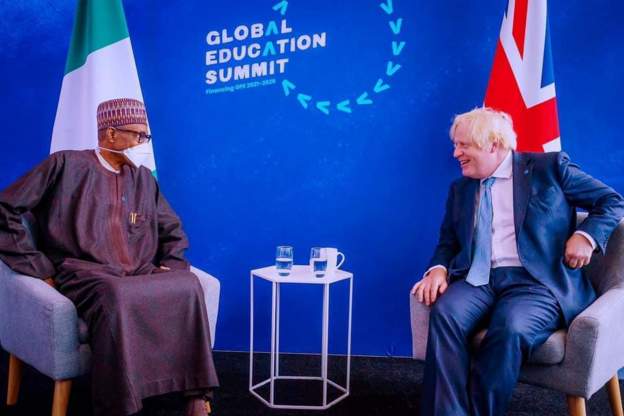 British Prime Minister, Boris Johnson, has said that the United Kingdom (UK) is available to assist Nigeria in its war against insurgency and banditry.
In a statement released by the Presidential Spokesman, Femi Adesina, the UK prime minister made this while holding bilateral talks at the sidelines of the Global Education Summit in London on Thursday.
Buhari had earlier reviewed the security situation in the different regions of the country, while Johnson pledged Britain's preparedness to lend a helping hand.
Adesina said Buhari and Johnson assessed the war against different forms of terrorism in Nigeria and agreed that the judicial process must be allowed to run its course without interference, no matter who was involved.
The statement added that the two leaders equally discussed how to increase trade between the two countries, develop solar and wind power, the leadership of the Commonwealth going forward, and issues.
Naija News reports that President Buhari had on Monday travelled to London to participate in the summit.
The summit is co-hosted by Boris Johnson and President Uhuru Kenyatta of Kenya.
After the summit, the president is expected to spend a few days in London for an earlier scheduled medical check-up and is due back by the second week of August.