IPOB: Wike Rejects Violent Agitation For Nigeria's Break-up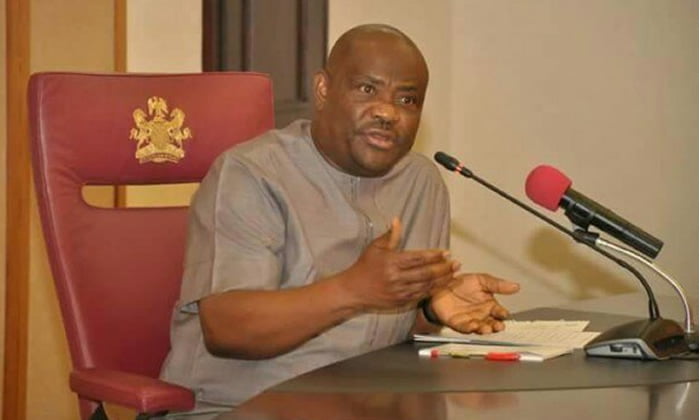 Governor Nyesom Wike of Rivers State has stated that God did not make a mistake in bringing people of diverse cultures under one nation.
Naija News reports that the governor made this known when the Chief of Army Staff (COAS), Lt.-Gen. Farouk Yahaya, paid him a courtesy visit at the Government House, Port Harcourt.
While insisting that Nigeria must be protected against violent secessionist agitations, Wike said the war against insecurity suffered a setback because Army officers became partisan.
He said: "God who has put the different people together did not make a mistake by saying there should be a country called Nigeria.
"There must be differences. There must be anger. It is for us to sit down to discuss it. I have said generally that I am not against anybody agitating for whatever they want to agitate. My advice is that they should not be violent.
"So, if anybody says they're agitating, I have no problem. I believe in the unity of this country."
Backing his claim that men of the Nigerian Army (NA) were involved in politics, the Rivers governor cited the roles they played during the 2019 general elections.
He accused the sixth Division of the NA in Port Harcourt of turning into a collation centre during the elections.
Wike, however, added that Rivers State women were able to stop the Army from rigging the polls.
He said: "I don't understand why we cannot remove politics from our jobs. Let's do our jobs and keep the country going. I can tell you that I'm willing and ready to work with all the security agencies, not only the Army.
"The gunboats we are providing are almost ready. We have paid for everything. We will also provide vehicles. All I need is the security of my people. I'm here to partner you."
Source: Naija News