Dokubo Reveals The 'Real Owners' Of Biafra And How It Started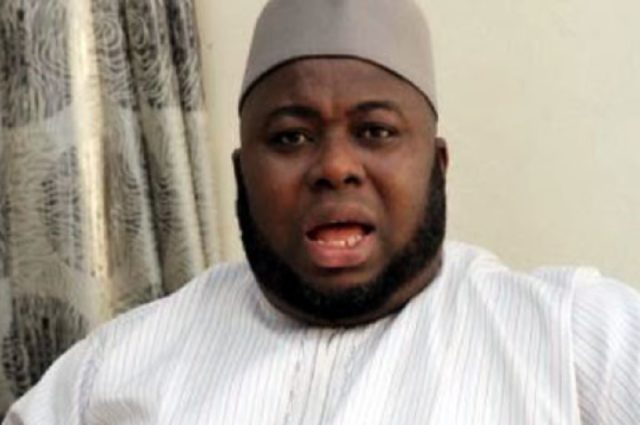 Former Niger-Delta militant leader, Asari Dokubo has declared that the Igbos can't lay claim to the name 'Biafra' as they are not the originators.
According to Dokubo, the name Biafra originated from the Ijaws and not the Igbos.
He added during his interview with Arise TV that the geographical location of Biafra is Ijaw and a little Oron and a little bit Ibibio.
According to him, an Ijaw man known as Francis Opigo moved the motion for the adoption of Biafra, and the name was so adopted in 1967.
He used this to buttress his point that Biafra belongs to the Ijaws and not the Igbos as many including IPOB leader, Nnamdi Kanu have believed.
In his words, "Ijaw is Biafra. Ijaws are divided between the Bight of Benin and the Bight of Biafra. We are the owners of Biafra. Biafra is an Ijaw name, we own it"
"The territory identified as Biafra is Ijaw. Maybe a little Ibibios towards the end and Oron people."
"The real Biafra, the name Biafra, the geographical location Biafra is Ijaw and a little Oron and a little bit Ibibio."
"In 1967, the eastern Ijaws were part of Eastern region. An Eastern consultative assembly was convoked in Enugu and Francis, an Ijaw man gave the name 'Biafra', moved the motion that Biafra should be adopted. Francis Opigo, and Biafra was adopted on the 30th of May 1967, the republic of Biafra was declared which included the eastern Ijaw within our territory."
"So, Biafra has nothing to do with Igbos"
"The Biafran state that was declared in 1967 was not an Igbo state."
Meanwhile, two of the big wigs within the Peoples Democratic Party (PDP), Nyesom Wike and Atiku Abubakar have decided to set their differences aside ahead of the 2023 general elections.
Atiku, the 2019 presidential candidate of the PDP, and Wike, the Rivers State Governor were widely reported to be at loggerheads over the control structure of the party.
Specifically, Governor Wike is said to be planning to create a smooth passage for Sokoto Governor, Aminu Tambuwal to clinch the party ticket in 2023, a move that reportedly does not sit well with Atiku.