Biafra: Nnamdi Kanu Is An Empty Head – Asari Dokubo Slams IPOB Leader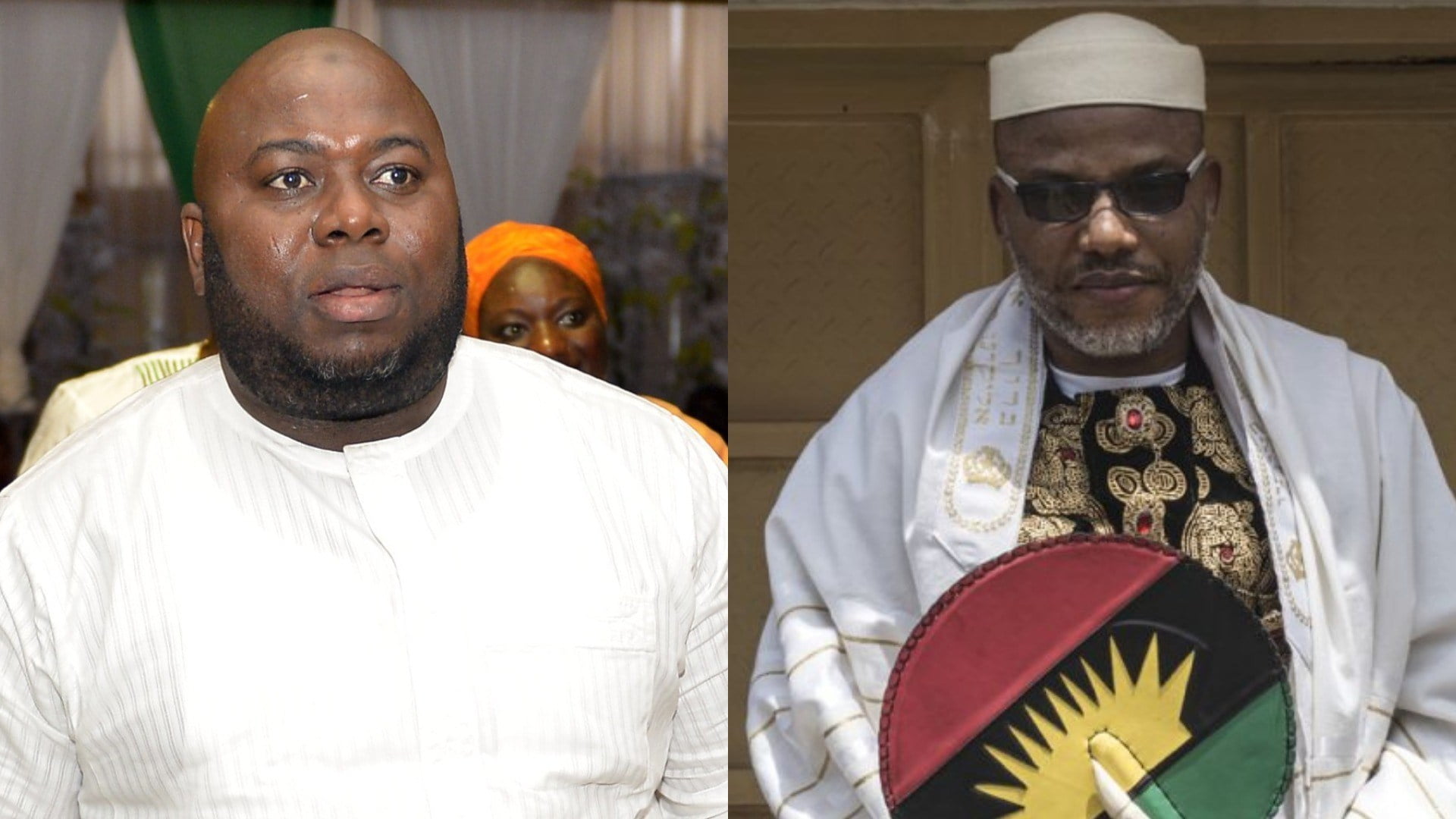 Former Niger-Delta Militant and ex-warlord, Asari Dokubu has declared that the leader of the Indigenous People of Biafra (IPOB), Nnamdi Kanu doesn't understand the real concept of Biafra.
Dokubo took a swipe at Kanu in an interview on Wednesday with Arise TV.
According to the former militant, Kanu has been mixing things that don't belong to Biafra up with his own personal ambitions and agitations.
Specifically, he pointed out that Biafra has nothing to do with the jews, adding that the Biafra he knows belongs to the Ijaws and not the Igbos.
Dokubo also submitted that he has nothing to do with IPOB as IPOB is different from Biafra.
In his words, "Nnamdi Kanu is a person who is empty in his head. Nnamdi Kanu wants an Igbo Biafra. Taking our name to hang to himself, it doesn't belong to him. Instead of calling for all, he wants an Igbo".
"He comes around and he says Biafra is a Jewish state, I am not a Jew and I will never be a Jew. My ancestors are superior to Jews. It is only a tyrannical God that will create people and choose one people over and above others."
He said Islam will not be in his Biafra, I said 'No', Which one is your Biafra?, the Biafra that I know is Ijaw".
Meanwhile, Governor Nyesom Wike of Rivers State has stated that God did not make a mistake in bringing people of diverse cultures under one nation.
Naija News reports that the governor made this known when the Chief of Army Staff (COAS), Lt.-Gen. Farouk Yahaya, paid him a courtesy visit at the Government House, Port Harcourt.
While insisting that Nigeria must be protected against violent secessionist agitations, Wike said the war against insecurity suffered a setback because Army officers became partisan.