Fayemi Knocks NASS Over Conditional Electronic Transmission Of Electoral Results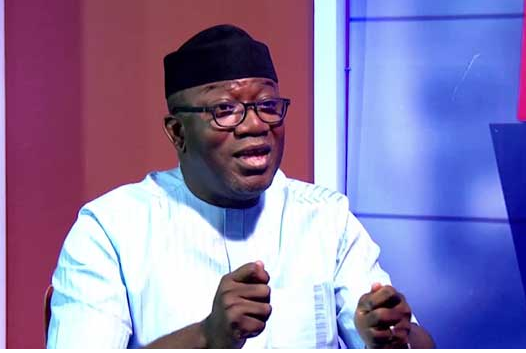 Ekiti State Governor, Kayode Fayemi has berated the National Assembly over the approval of the conditional electronic transmission of electoral results.
Recall that lawmakers on Thursday had charged the electoral commission to seek the permission of the National Assembly and the National Communications Commission.
Senators that voted against the report of the committee, based their decision on technical issues that may arise in some parts of the country.
Speaking in an interview on Channels Television on Monday, Fayemi said that the Independent National Electoral Commission (INEC) should determine when to use the electoral transmission of results.
The governor added that the drama that trailed the passage of the electoral amendment bill in the National Assembly was unnecessary.
He said: "Personally, I feel we should leave the Independent National Electoral Commission (INEC) to handle and decide when or where to utilise the electronic transmission, not the principle of it.
"I feel that the hullabaloo around this could have been avoided partly because I feel it is something that we must not over-regulate, particularly the activities of an independent commission.
"If I have the opportunity to have been asked, I would have actually argued strongly that we leave this matter for the electoral commission to handle rather than micro-manage the commission or bringing the Nigerian Communication Commission (NCC) as the final arbitral on what happens to the electoral commission."