Igboho: Yoruba Group Mobilises Nigerians to Cotonou, Offer Free Accommodation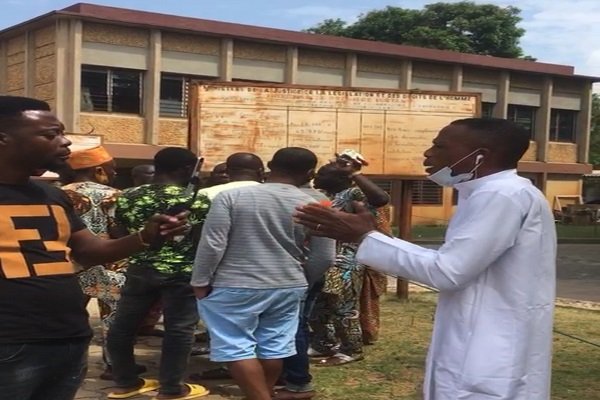 A Yoruba rights group, Isokan Omo Odudua, has mobilised some Nigerians to Cotonou, Benin Republic for the court hearing of Yoruba nation agitator, Sunday Adeyemo, popularly known as Sunday Igboho.
Recall that Igboho's lawyer in Cotonou, Ibrahim David, had earlier advised against the convergence of Igboho's supporters at the court premises.
But in a statement released on Sunday, the group said it has footed the bill of 30 people who travelled to Cotonou to witness the hearing and called for more Nigerians interested in going.
The group said: "Please don't be deceived we still need more people in Benin Republic to prove that Igboho is not a criminal.
"We have just only 30 people right now in Benin Republic. Call these numbers if you want address and free accommodations."
Meanwhile, Yoruba traditional rulers in Benin Republic have met over the arrest and continued detention of Yoruba nation agitator, Sunday Adeyemo, also known as Sunday Igboho.
It was gathered that the meeting which was held on Sunday, took place in the Palace of Alajohoun of Adjohoun, which is about 60 kilometers away from Ajase.
Those present at the meeting include Alajashe of Ajase from Port Novo, Alajohoun of Adjohoun, Onikoyi Abesan, and Oba of Seme.
Yoruba leaders, including monarchs, are rallying support for the Yoruba rights activist.