Sunday Igboho: Yoruba Monarchs In Benin Republic Meet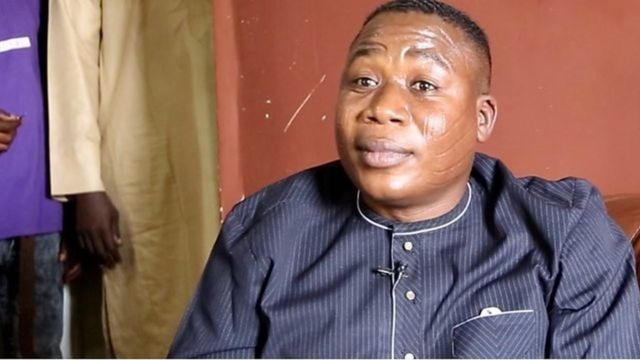 Yoruba traditional rulers in Benin Republic have met over the arrest and continued detention of Yoruba nation agitator, Sunday Adeyemo, also known as Sunday Igboho.
It was gathered that the meeting which was held on Sunday, took place in the Palace of Alajohoun of Adjohoun, which is about 60 kilometers away from Ajase.
Those present at the meeting include Alajashe of Ajase from Port Novo, Alajohoun of Adjohoun, Onikoyi Abesan, and Oba of Seme.
Yoruba leaders, including monarchs, are rallying support for the Yoruba rights activist.
Naija News reports that Sunday Igboho was arrested last Monday in Benin Republic alongside his wife, Ropo, while trying to board a flight to Germany.
The Court D'Apeal in Cotonou, Benin Republic, had on Thursday adjourned the trial of Igboho till Monday, July 26 (tomorrow).
This was to allow the Nigerian Government to file extradition charges and bring up whatever evidence they may have.
The court however ordered the immediate release of Ropo, a German citizen, and ordered the return of her passport.
Recall that the DSS had raided the residence of Igboho in Soka, Ibadan on July 1, 2021.
After the raid, the secret police paraded 12 of Igboho's followers in Abuja, saying one other was being profiled.
The DSS who said two of Igboho's guards were killed during a gun duel, declared the agitator wanted.
It said a joint team of security operatives raided Igboho's residence based on an intelligence report that he was stockpiling arms.