Sunday Igboho: Details Of Yoruba Monarchs' Meeting In Benin Republic Disclosed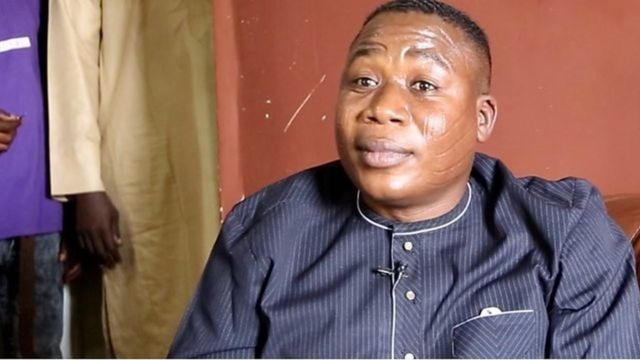 Yoruba traditional rulers in the Benin Republic on Sunday met over the continued detention of Yoruba nation agitator, Sunday Igboho.
Naija News gathered that the meeting was held in the place of Alajohoun of Adjohoun, which is about 60 kilometres away from Ajase.
Those present at the meeting include Alajashe of Ajase from Port Novo, Alajohoun of Adjohoun, Onikoyi Abesan, and Oba of Seme.
The Yoruba monarchs in the Benin Republic after their meeting vowed to write the president of the country, Patrice Talon.
The monarchs disclosed after a meeting at the Alajohoun Palace in Adjohoun, Benin on Sunday.
Igboho will appear in court in Benin on Monday for a hearing on his extradition.
The traditional rulers told BBC News Yoruba at the end of the meeting that they were working towards finding a solution to Sunday Igboho's issues with the authorities of the country.
They said that it was agreed upon that a letter should be written to the president of Bethe nin Republic, the Minister of Justice, the Minister of Interior, and the Head of the country's parliament.
One of the monarchs, King Siyan Aladjohoun of Adjohoun stated that they considered visiting the country's President and other government officials to resolve the issues.