Tokyo Olympics: Zimbabwe Sends Its First Black Swimmer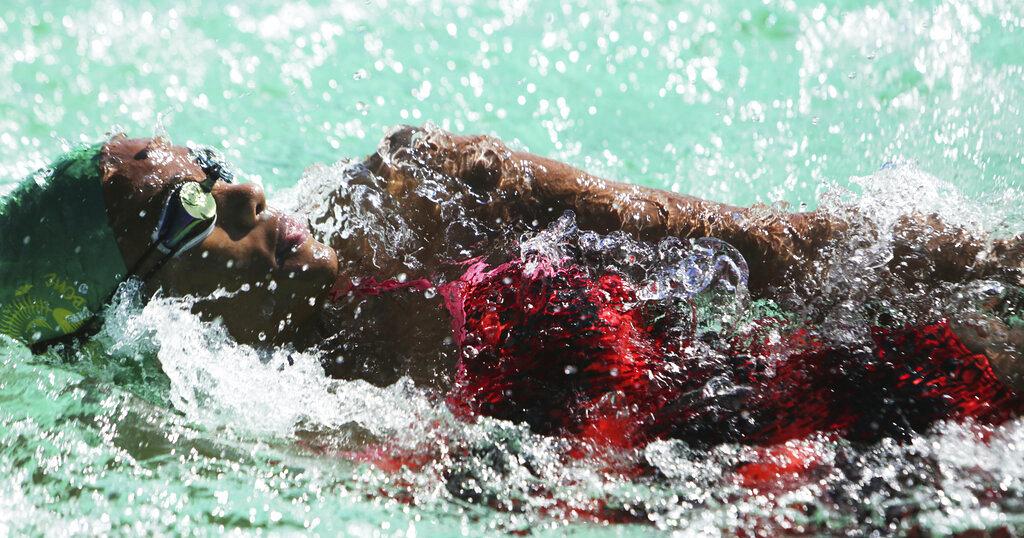 Swimmer Donata Katai will represent her country Zimbabwe at the Tokyo Olympics.
At the age of 17, Donata has already won African Youth Championship titles.
While Donata sees her participation in the games as a chance to surpass herself, she knows she is also embodying a breakthrough as the first black swimmer to represent Zimbabwe.
Often compared to the African American Simone Manuel, gold medalist in freestyle at the Tokyo Olympic Games, Donata puts an end to this comparison and breaks the stereotypes:
"I feel like we are swimming in very different environments, because in America there are not a lot of people of colour swimming, while in Zimbabwe the majority of people who swim now are people of colour. So I think African American swimmer Simone Manuel would be very different from mine because I wouldn't say I'm part of a minority group in Zimbabwe because there are obviously a lot of people from colour that swim. " she clarified.
Donata broke youth records held by two-time Olympic champion Kirsty Coventry, Zimbabwe's most successful white swimmer but also Africa's most decorated Olympian.
This has always been the case before in Southern Africa, where the top-performing swimmers – like Coventry and South Africans Chad le Clos and Cameron van de Burgh – are all white.
Made up of 99% blacks, Zimbabwe will have had to wait until 2021 to be represented by a black swimmer.
But while swimming in the United States may still struggle to diversify, Katai says that is no longer the case in Zimbabwe.
Made up of 99% blacks, Zimbabwe will have had to wait until 2021 to be represented by a black swimmer.
Katai has been swimming competitively since she was 6 years old. Her talent has sparked the interest of some of the best coaches in the country like Kathy Lobb.
"Just get a PB, or as close to her PB as possible. I'm not even sure she'll get it, but we want her to get as close as possible. Like I said, the preparation was very, very difficult and I had fun trying to make the most of it and get the best of her. But it wasn't ideal. I'm not looking for excuses, she's in. in the best condition possible at this stage and yes, she will give the best of herself, " said Kathy Lobb, Donata Katai's coach.
Tokyo is the next step for Katai and it is outright excitement after the dream of competing against the best in the world was delayed for a year by the coronavirus pandemic.
Source: Naija News