Ten Pirates Sentenced To 12 Years In Prison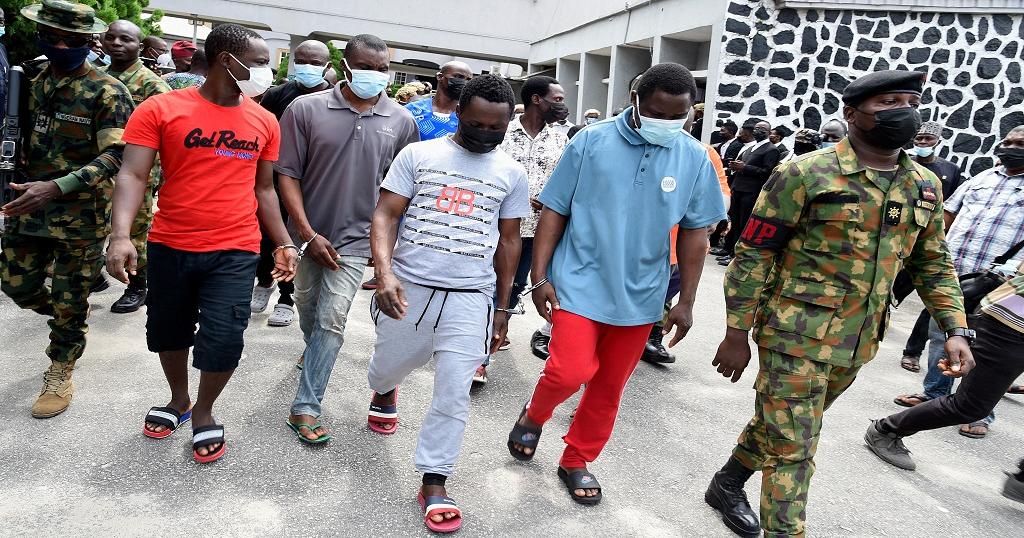 Nigeria's justice on Friday sentenced ten pirates who hijacked a ship in the Gulf of Guinea in 2020 to 12 years' imprisonment, the second trial conducted under a new anti-piracy law adopted in 2019.
The 10 pirates were accused of having hijacked the Chinese vessel FV HAILUFENG II on May 15, 2020. The Nigerian navy had managed to rescue the 18 crew members on board and arrested the ten kidnappers.
The Federal High Court of Lagos also ordered each of the pirates, all Nigerians, to pay the sum of 250,000 naira (or 520 euros), according to a press release from the navy, which had become a civil party.
"This verdict sends a strong warning: Nigeria has zero-tolerance for maritime criminals, and its institutions, such as the navy and security agencies, are ready to counter their criminal activities, " said the navy spokesperson, Suleman Dahun, in this release.
This judgment " is a major victory for Nigeria's new anti-piracy law," he added.
The defence said it was going to appeal.
In 2020, Nigeria conducted its first trial under this new special anti-piracy law.
Perpetrated mainly by pirates from south-eastern Nigeria, attacks on ships to kidnap their crews and exchange them for ransom have become very frequent in recent years in the Gulf of Guinea, which stretches along 5,700 km of coastline in West Africa.
In 2020, 130 of the 135 kidnappings of sailors recorded in the world, or more than 95%, took place in this area, according to a recent report by the International Maritime Bureau (BMI).
A hundred carriers and companies in the international maritime sector signed in May in Lagos (Nigeria), a declaration calling for the creation of a coalition against piracy in the Gulf of Guinea.