Flash Back Video: How Igboho Predicted Buhari Will Come After Him With Soldiers
A video has emerged online of Yoruba Nation agitator Sunday Igboho predicting that President Muhammadu Buhari will come after him with a heavy detachment of security operatives.
The video which re-emerged and went viral after Igboho was arrested in Cotonou, Benin Republic shows the Yoruba Nation agitator saying soldiers that will be deployed against him will be more than those fighting Boko Haram.
He also gave a condition to go after killer herdsmen operating in the southwest, noting that if the kings and other leaders of the region will openly order them and support them in the fight against the herdsmen, then he and others like him are ready to lead the battle.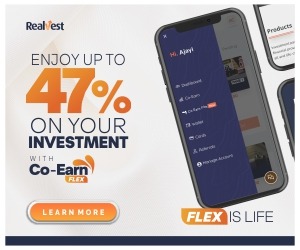 Igboho made the declaration about two years ago during an interview with BBC Yoruba.
"They will call us names if we start to use what(voodoo) we inherited from our fathers.
"If someone wise up today or Sunday Igboho raised – Buhari will command from Abuja, soldiers that will come with Armour Tank will surpass those fighting Boko Haram war in the north.
"They don't see themselves in the north; they will mean our action if we start our activities here."
Watch the video below.
Naija News recalls Igboho was arrested in Cotonou, Benin Republic on Monday.
He was arrested at the Cotonou Cadjehoun Airport while attempting to flee to Germany, a top source familiar with the matter revealed.
Igboho was arrested by the security forces in Benin Republic about three weeks after the Department of State Services invaded his Ibadan residence on July 1 and declared him wanted for allegedly stockpiling arms, an allegation he has since denied.
Meanwhile, dozens of Yoruba Nation agitators took the streets of Ibadan to protest the arrest of their leader, Sunday Adeyemo better known as Sunday Igboho.
The protesters gathered in front of Igboho's house in the Soka area of Ibadan from where they took to the streets around 12 noon on Wednesday.
The supporters of the agitator were heard singing the Yoruba Nation anthem and chanting "Igboho Oosa", "Free Igboho now now".
Source: Naija News