Latest Biafra/IPOB News For Sunday, July 18th, 2021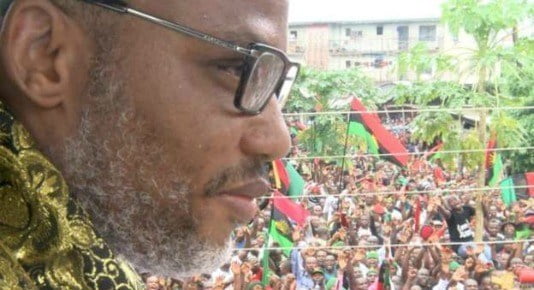 Good day, Nigeria, welcome to Naija News roundup of Biafra/IPOB news headlines for today Sunday, July 18th, 2021.
Below is a roundup of top stories on Biafra, IPOB, ESN, Nnamdi Kanu and other pro-Biafra groups:
The lawyer of the Indigenous People of Biafra (IPOB), Alloy Ejimakor, has given an update on the condition of Nnamdi Kanu in detention.
In a post on his Twitter page, Ejimakor stated that the IPOB leader who was 'cherry', stated that he was looking forward to overcoming his predicament.
He wrote: "UPDATE: Today, I met with Onyendu at the DSS. We spent nearly 4 hours. My interaction with him was fulfilling."
The family of the leader of the Indigenous People of Biafra, Nnamdi Kanu, has given a reason why they would be absent in court.
The brother of the IPOB leader, Emmanuel Kanu, said until the family of Kanu gets details of how he was abducted they are not prepared to go to court.
Emmanuel further stated that he does not believe in a fair hearing for Kanu as only those from 'Fulani Extraction' are given a fair hearing in Nigeria.
The brother to the IPOB leader while speaking to the Nation, said, "Until there are calcifications concerning his extraordinary rendition, we (immediate family members) are not prepared to come to court. "
The brother to the leader of the Indigenous People of Biafra, Nnamdi Kanu, Emmanuel has disclosed that they have been denied access to the IPOB leader.
The IPOB leader since his repatriation from Kenya to Nigeria has been kept in the custody of the Department of State Services.
Emmanuel while speaking with The Nation said their efforts to see him through a lawyer have been futile.
He said: "We have been denied access to him. We have made several efforts through our lawyer to see him, all to no avail. My brother should be given access to his own private doctor. It is our stand and position."