Breaking: Bandits' Leader, Turji, Sacks Villages Over Father's Arrest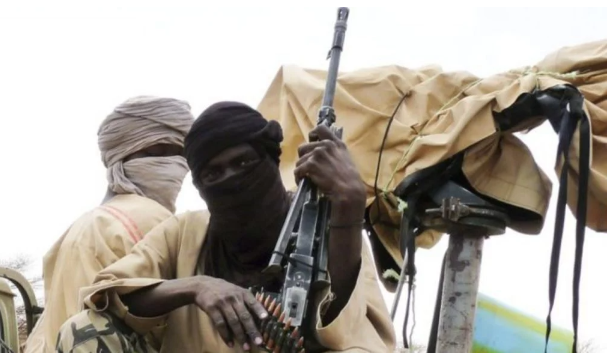 Bandit members loyal to notorious bandit leader in Zamfara State, Taraji, are kidnapping villagers and travellers in Shinkafi Local Government Area.
The criminals are abducting villagers in reaction to a recent arrest of the bandit's father.
According to Daily Trust, the attack started on Friday and have continued with about 150 persons taken hostage by the group.
It was gathered that the father of the bandit leader was arrested by security agents about two weeks ago and his whereabouts remained unknown.
The villages sacked on Friday include Kurya, Keta, Kware, Badarawa, Marisuwa, Maberaya, among others.
It was reported that the bandits also reportedly abducted many travellers along the Gusau-Sokoto Road.
It was revealed that the bandits' leader vowed that if his father would be stopped from performing the upcoming Sallahah at home then he would also ensure that many other people did not perform the festival with their families.
A source at the meeting said, "He was called on the phone during a meeting between the communities and security agents and he faulted the basis of his father's arrest, saying he is the one that is the terrorist, with his location known, and saw no reason his father will be abducted."