Why We Met Buhari For Dinner Party – Lawan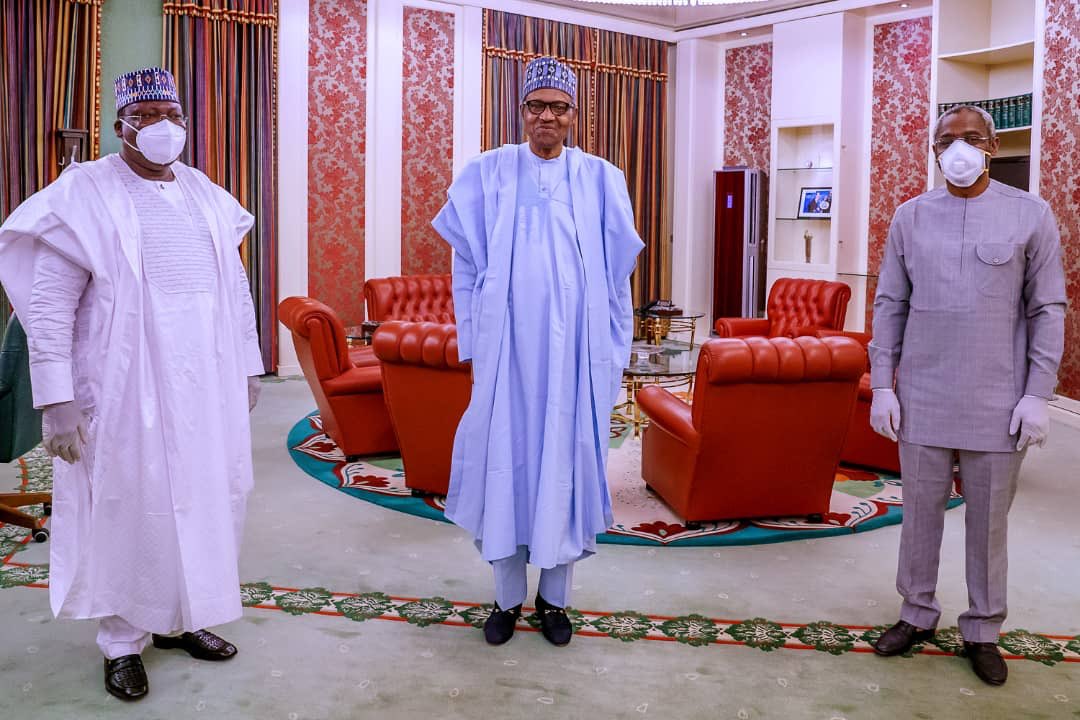 The President of the Nigerian Senate, Ahmed Lawan, has disclosed that lawmakers met with President Muhammadu Buhari to bring together the arms of government that had worked so closely.
Recall that  Buhari had on Tuesday night held a dinner with 109 Senators and 360 House of Representatives members at the Presidential Villa.
Speaking at the dinner, Lawan pointed out that since the beginning of the Fourth Republic in 1999, no government was so challenged by lack of funds and myriads of other challenges facing the country.
The senate president stated that members of the National Assembly worked together despite belonging to different political parties to ensure they were able to deliver when necessary.
According to Lawan, they worked as Nigerians and as people who were there to ensure the good governance of the country.
Lawan noted that the Senate and the House of Representatives had worked together seeing to the demolition of the "demons" that stopped the passage of critical bills such as the PIB and others in the past.
He stressed the need for more money for security as he noted that "There is no better investment in Nigeria today than investment in security," hoping that security would have more money in the 2022 budget.