Messi Slashes Salary As He Signs New Contract With Barcelona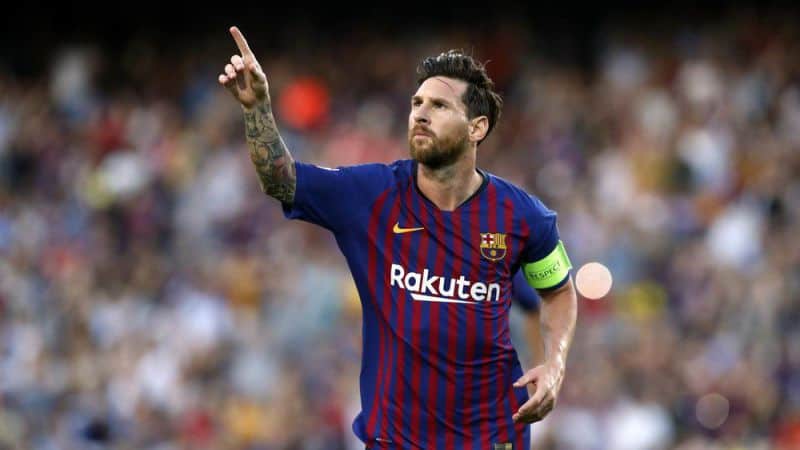 Argentine professional footballer, Lionel Messi has agreed to slash his salary at Barcelona by half.
This is as the Catalan captain renewed his contract at Barcelona by five more years, Naija News reports.
Diario Sport reports that Messi while penning the new deal agreed to cut his salary by 50%. It was noted that there was issue regarding the player's payment during the negotiation.
However, the issue of taxation reportedly raised the eyebrow of the two parties as neither of them wants to take the wrong step. The Argentina captain accepted the conditions that Barcelona has imposed because he understands that the economic situation of the Catalan club is very complicated and he must be the first to set an example.
The announcement of Messi's new contract with Barcelona is scheduled to take place at the end of July.
Naija News understands that Messi's previous contract with Barcelona expired on June 30, 2021.
Meanwhile, Lionel Messi have won his first trophy with his national team as Angel Di Maria's goal gave Argentina a 1-0 win over hosts Brazil in the Copa America final on Saturday.
The victory at Rio de Janeiro's Maracana stadium ended Argentina's 28-year wait for a major trophy, and also ended Brazil's unbeaten home record that stretched back more than 2,500 days.
Argentina had last tasted success at a major tournament in 1993 when the great Gabriel Batistuta's brace gave them a 2-1 win over Mexico in the Copa final in Ecuador.