NAF Denies Killings As Operatives Clash With Ladipo Market Traders In Lagos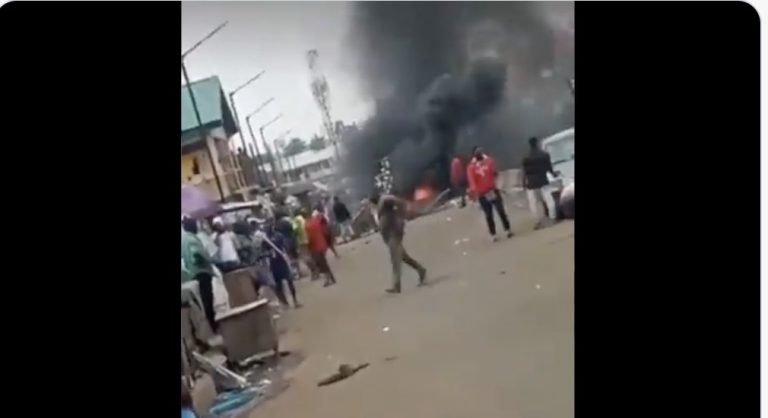 A clash on Tuesday between operatives of the Nigerian Airforce and some traders at the popular Ladipo spare parts market in Lagos State has resulted in the death of two persons.
It was gathered that operatives of the Operation (OPs) MESA were in the market in response to a distress call that a soldier was assaulted by some hoodlums.
However upon arrival at the Paramo section of the market, their intervention was said to have been resisted by the traders.
A scuffle was said to have ensued between the NAF operatives and the traders. Two people were hit by the stray bullet from warning shots released during the scuffle.
However, in a reaction to the incidnt, NAF Director of Information and Public Relations, Air Commodore Edward Gabkwet, said that the operatives were in the market in response to a distress call.
He said the operatives also didn't kill anyone but the traders attacked the NAF operatives and destroyed their vehicles.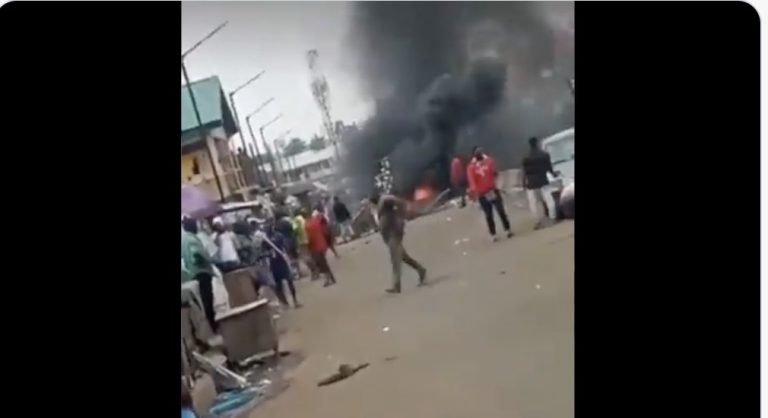 The NAF spokesperson added that a soldier involved in the scuffle while trying to free himself and retrive his pistol which had been hijacked, fired a warning shot to free himself from the crowd but ended up killing one of the traders.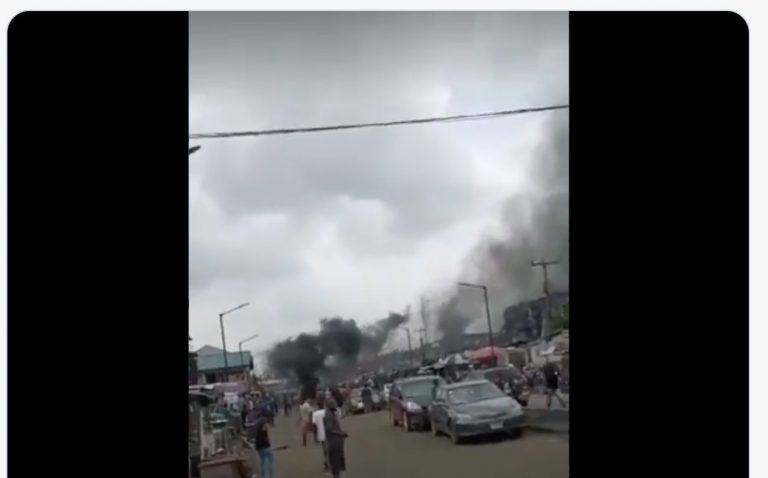 He told Nation; "Firstly, NAF personnel did not kill anyone. Moreover it was one person that died not three. The information we have at the moment is that the NAF operatives who are attached to OPs MESA received a distress call that a soldier was having an issue with a debtor."
"So, they moved in to restore peace but as soon as some of the traders saw them, they started attacking them. They threw stones at them and destroyed the windscreen of the patrol vehicle."
"They attacked a soldier and seized his pistol."