Buhari Responsible For Various Agitations In The Country – Ortom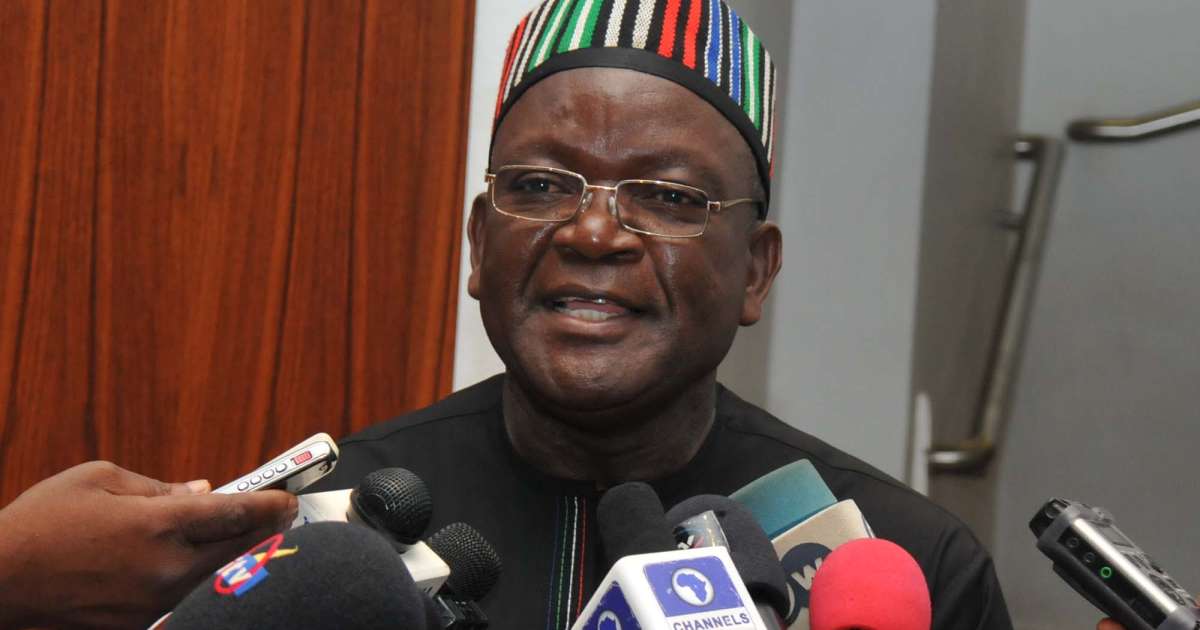 Governor Samuel Ortom of Benue State has attributed the various agitations for the separation of the country to the lack of justice, equity and fairness.
In an interview with Vanguard on Saturday, Ortom accused President Muhammadu Buhari of being responsible for the different agitations in the country.
The governor asked the President to give justice, fairness and equity to those that have been marginalised and deprived in the country.
He, however, condemned the actions of the arrested leader of the Indigenous People of Biafra (IPOB), Nnamdi Kanu, and a Yoruba secessionist leader, Sunday Adeyemo, popularly known as Sunday Igboho.
He said: "I will continue to say that this presidency has murdered justice, murdered equity and murdered fairness in this country. And that's why you see various agitations.
"I don't support what Kanu is doing, I don't support what Igboho is doing, I don't support it because I believe in the unity of our country Nigeria. It is the presidency that is promoting this unwanted agitation for the separation of this country. So the president should come out and give justice because he cannot deny that he is the president of this country.
"He is the leader of this country, he has the mandate of our people to govern at this time so everything rests on him. If the head is not right, nothing will be right. So I am saying that Buhari should rise up; it's not enough to raise your ministers, raise those who are working with you, raise those you have appointed to take crumbs from the table of the presidency and then insult patriotic people who want justice, equity and fairness for their people.
"If I don't speak, who will speak? I was elected popularly by the people of Benue State in 2015 and in 2019. So if I can't speak who will speak for Benue people? So I stand committed even to the extent of those who are oppressed in other parts of the country that people cannot speak on their behalf; I speak for those oppressed people in this country.
"What is happening in Nigeria is not right, things are not going well, the President must arise. It should not be enough to raise people to insult me and to say things that are not warranted. If I did not perform in 2015, my people wouldn't have elected me in 2019. If I did not perform in 2019 till date, my people wouldn't have continuously passed a vote of confidence on me."