Confusion As FIRS Seals NDDC Headquarters In Rivers
The Federal Inland Revenue Service (FIRS) has sealed off the corporate headquarters of the Niger Delta Development Commission (NDDC) in Port Harcourt, Rivers State capital.
It was gathered that the NDDC headquarters was sealed on Thursday as some staff of the commission were shut out of their offices.
According to an eyewitness, the seal was discovered when the staff of the interventionist agency were reporting for work.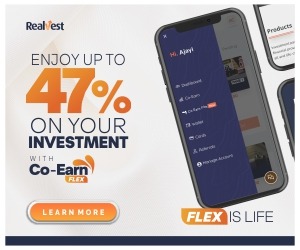 He described the development as a shock, saying most workers returned home after waiting in vain to gain entrance for hours.
"We saw this seal on Thursday morning when the NDDC workers were coming to work, the situation caused confusion, many workers left while some waited around.
"Some workers still came to work today (Friday) and the gate is still sealed, to be honest with you I don't know why a Federal Government agency would seal off another Federal agency," he told The PUNCH.
Meanwhile, Kogi State Governor, Yahaya Bello has rejected the zoning of the 2023 presidency to the south as advocated by governors from the southern region.
According to him, rotational presidency is not recognized by the 1999 constitution and Nigerians must be allowed to choose their leader.
Governor Bello made the submission on Friday while addressing journalists at the First Annual GYB Seminar for Nigeria's Political and Crime Correspondents held at Transcorp Hilton Hotel in Abuja.
He argued that rotational presidency can't solve the problems of Nigeria but a capable leader can lead the country to its best destination regardless of tribal affiliation.
In his view, "Nigeria of today is a ship that requires the best captain to deliver it to its destination."
He added that, "If zoning will resolve our problem, when Gen. Olusegun Obasanjo was President, all the problems of the southwest should have been solved.
"When President Umaru Yar'adua was there, all the problems of the North would have been solved and similarly, all Southern problems would have been solved during the era of President Goodluck Jonathan.
"When you are sick and you need a doctor, you don't care where the doctor comes from, his tribe or religion because they do not count. All you want is to be healed.
"I will continue to insist that let the best candidate who will build on the legacies that Mr President is leaving behind emerge and should the nation go on Rotational Presidency, it should be done fairly with equity."
Source: Naija News