"That's The Way To Go" – Northern Elders Support Bill To Create State Police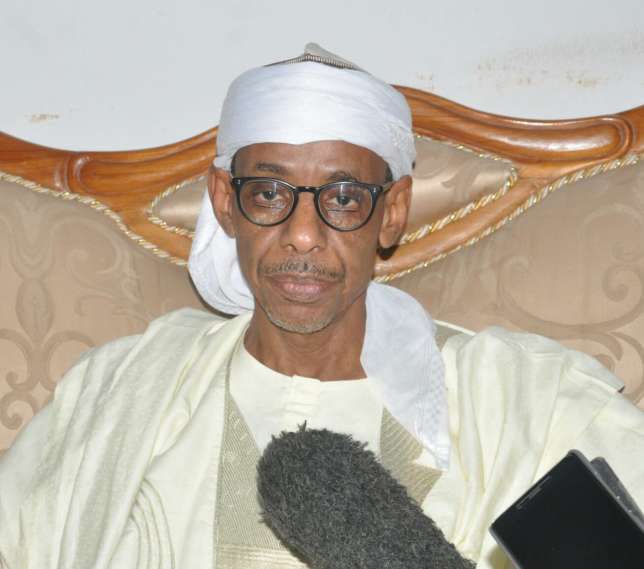 The Northern Elders Forum (NEF) has supported the bill seeking to amend the 1999 Constitution to allow the creation of state police.
On Tuesday, the House of Representatives approved a bill seeking to amend the 1999 Constitution to allow the creation of state police and legalize regional security outfits.
Naija News reports that the bill will decentralise the current police system by moving police from the Exclusive Legislative List to the Concurrent List.
Chairman of the House Committee on Judiciary, Onofiok Luke, who sponsored the bill, said in the explanatory note that the bill seeks to alter the Constitution "to provide for state police and other state government security services to enhance security and preservation of lives and properties in Nigeria".
Speaking with Daily Trust, NEF's Director of Publicity and Advocacy, Hakeem Baba-Ahmed,  commended the federal lawmakers for approving the creation of state police.
The NEF spokesman, however, stressed that the creation of state police must be done in a way that will be abused by politicians.
He noted that state police is completely different from regional policing adding regional outfits that have emerged in the likes of Amotekun and the others have no basis in this discussion.
He said: "I don't think it is a bad idea and it should be made flexible for states that don't need it or cannot afford it to opt out and therefore depend on the federal police.
"The truth is that most states in this country have one form of regulatory outfits or the other and we are already operating subnational security outfits, it is just a matter of being realistic. The federal government cannot continue to shoulder the burden of policing in this country.
"There is virtually no policing in most parts of the North. We need to improve and increase the capacity of the federal and state governments to protect citizens and if the only way out is to have state police provided and they meet those criteria of not being politicised and being used to harass groups or individuals, I think the North should advocate for that."
He called on the National Assembly and the Presidency to recognise that Nigerians were in difficult times hence the challenge to improve the capacity of states to police citizens, lives and property.