Same Bandits Sunday Igboho Is Fighting Abducted Bethel Students – Omokri Berates DSS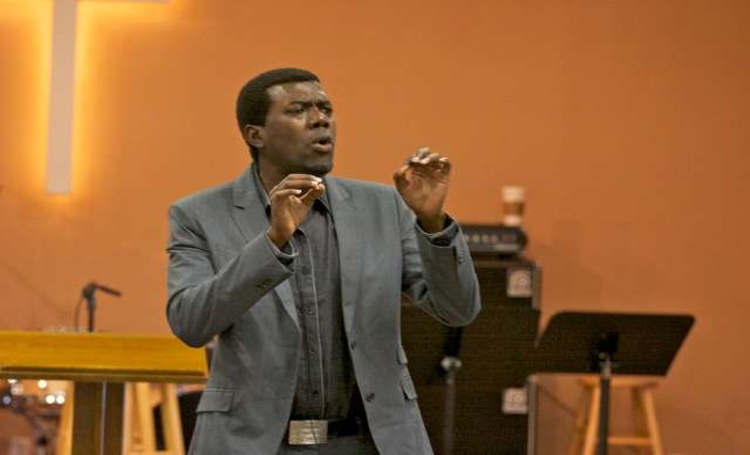 A former aide to ex-president Goodluck Jonathan, Reno Omokri, has slammed the Department of State Security (DSS) over the attack and abduction of students of Bethel school.
Recall that bandits on Monday morning invaded Bethel Secondary School in Maramara Chickun LGA of Kaduna State and abducted scores of students.
The affected secondary school is a boarding school located on the outskirts of Kaduna.
Two soldiers were also said to have been killed as they engaged the bandits in a shootout.
The security guard in the school, Daniel Muhuta, while speaking on the development said, "I escaped narrowly. They came around 1.00 am and started shooting. I was at the back of the school domentary when I heard shooting and decided to pin down."
About 26 of the abducted students have reportedly been rescued by the police.
The bandits later contacted the school management where they disclosed that they have 121 students in their custody.
They however assured the school that the abducted students are in good health and not to worry.
The incident is the second abduction in the state within the last 24 hours.
The development comes just hours after bandits abducted babies, female nurses and security guards from the residential quarters of the National Tuberculosis and Leprosy Centre (NTLC) in Zaria, on Sunday.
Speaking in a post on his Twitter page, Reno Omokri blamed the DSS for the abduction of students.
He stated that the students would have been saved if DSS were sent to monitor schools in Northern states and not raid homes, like that of Sunday Igboho.
Omokri's tweet read: "If instead of raiding Sunday Igboho's residence, the DSS agents were sent to monitor schools in the affected Northern states, the 121 students of Bethel Baptist School would not have been abducted. And who abducted them? The same bandits/herdsmen Igboho is fighting."
Source: Naija News