National Assembly Pushing Nigeria's Democracy Towards Fascism – Shehu Sani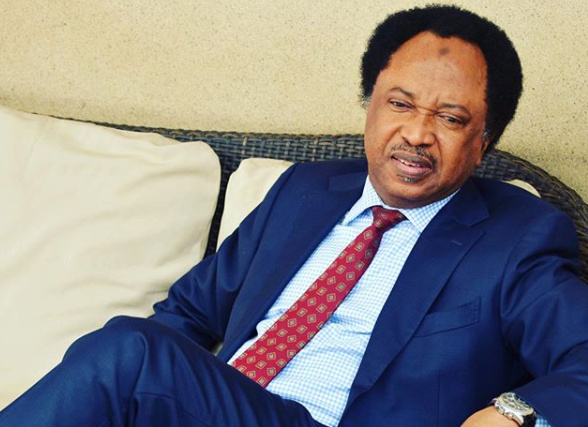 Former Kaduna Central Senator, Shehu Sani has accused the 9th National Assembly of passing laws that are alien to Nigeria's democracy.
The lawmaker on Wednesday submitted that some laws under consideration by the current National Assembly can enable dictatorial leadership by the government.
Taking to his Twitter account, Sani identified bills supporting the censoring of social media, bills to regulate NGOs, and the bill proposing jail terms for protesters as some of those he is making reference to.
He wrote: "Law to censor the Social Media, Law to regulate NGOs and law to jail protesters; Slowly, our democracy legislatively transit to fascism."
Fascism according to Wikipedia is a form of far-right, authoritarian ultranationalism characterized by dictatorial power, forcible suppression of opposition, and strong regimentation of society and of the economy.
Amidst the push by the federal government for the regulation of social media in Nigeria, the operations of the micro-blogging site, Twitter has been suspended indefinitely in the country.
The social media organization was accused of undermining the nation's security and sovereignty by its activities.
Similarly, Naija News previously reported that Nigeria's House of Representatives has read for the first time a bill proposing a five-year jail term for unlawful protesters in the country.
The Bill sponsored by Hon. Emeka Chinedu Martins (PDP-Imo) is entitled: 'An Act To Amend The Criminal Code ACT, CAP 38, Laws Of The Federation Of Nigeria, 2004 To Further Preserve The Sanctity Of Human Life And Property, And To Provide Specifically For Mob Action, Prescribe Punishment And Other Matters'.
The Bill, which was presented before the House on Thursday, has been approved by the House for a second reading.
The provisions of the proposed Act, are as follows: (1) The provisions of the Criminal Code Act, (in this Bill referred to as the "Principal Act") is amended as set out in this Bill (2) Substitute for section 69 of the Principal Act, a new section 69.
Download NAIJA NEWS app: