Ex-Zamfara Gov, Sani Yerima Rejects Zoning, Declares Interest In 2023 Presidency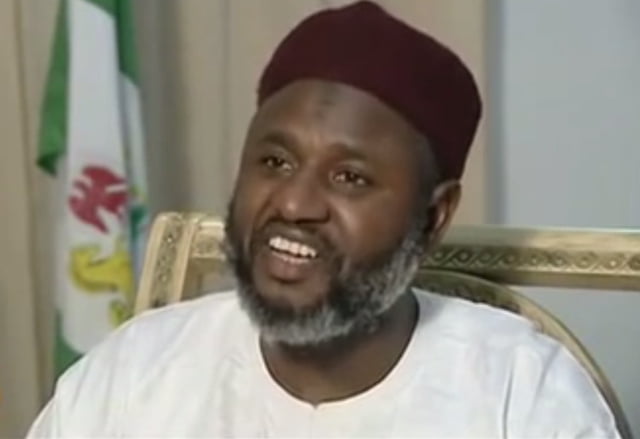 A former governor of Zamfara State, Senator Ahmad Sani Yerima has rejected the call by the southern governors for the 2023 presidency to be zoned to the south.
Yerima, a chieftain of the All Progressives Congress (APC), spoke on the heels of the demand by governors from the southern region after their meeting in Lagos on Monday that the presidency should return to the southern region after President Muhammadu Buhari concludes his tenure in 2023.
Yerima said despite the position of the southern governors, he is not withdrawing his interest in contesting the 2023 presidency.
Addressing journalists in Abuja, the Senator said there was no provision for power rotation in the Nigeran constitution as well as the APC constitution.
He added that any qualified person has the right to contest for positions in a democratic setting and should be allowed to exercise such rights.
In his words, "Nigerians should know that democracy is democracy. We are not the ones that brought democracy, there is nothing in our constitution that talks about moving power from one place to another. Every Nigerian, according to the Nigeria constitution, unless it is amended, has the right to aspire to any political office once he is qualified.
"So, it is not wrong for anybody to say he is contesting the election, even from Daura. Any person from Daura local government where the president comes from can aspire to be president, governor or anything in Nigeria. You cannot say this is my turn because it is about election.
"You, all of us are going to go for election to elect the person that we think should be president. Our problem in Nigeria is that this issue of citizenship has not been accepted fully in Nigeria.
"We still have tribal, ethnic and religious differences which is very wrong. And until and such a time we believe that we are Nigerians, then the issue of Hausa, Fulani, Igbo, Ijaws, people will continue."
Adding his voice to the controversy generated by the declaration of Governor Bello Matawalle as the leader of the APC in Zamafara state following his defection, Senator Sani called on the party members in the state to accept the governor as their new leader, adding that it is line with the party's constitution.
Download NAIJA NEWS app: