Kenyan Government Was Involved In Kanu's Arrest – Lawyer Insists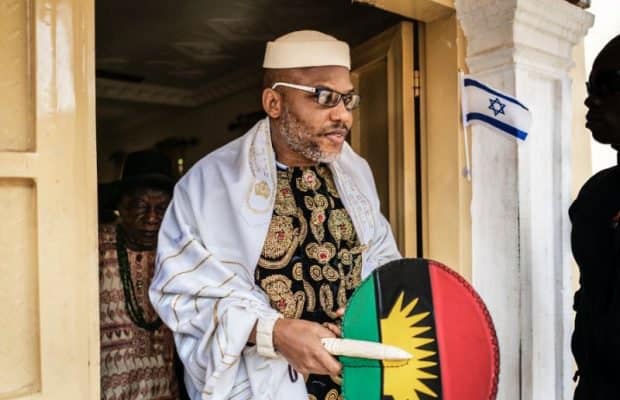 The lawyer to leader of the Indigenous People of Biafra, Nnamdi Kanu, Ifeanyi Ejiofor, on Monday, insisted that the Kenyan government was involved in the rearrest of his client.
Ejiofor during an interview on Arise News claimed that the IPOB leader was tortured by the Kenyan security operatives before he was extradited to Nigeria.
Naija News had earlier reported that the Kenya government denied its involvement in the rearrest of Kanu in the country.
The High Commissioner of Kenyan to Nigeria, Wilfred Machage during a press conference last week Friday had denied the involvement of the country in the arrest of the IPOB leader.
Ejiofor while speaking during the interview noted that his client was unconscious when he was extradited to Nigeria
He said, "There was a clear collaboration between the Kenyan government and the Nigerian government. I am happy that they are denying the fact Nnamdi Kanu was arrested on their soil but I can assure you that when we are done with them at the International Court, they will never remain the same."
"He was arrested at the airport on the 19th of June, 2021. He was taken to an unknown residence where he was subjected to inhuman treatment. After spending 8 days in their custody, the Kenyan government called on their Nigerian counterpart to come for him. He was unconscious when they came for him. They never informed me that my client was abducted. I did not know what was going on until he appeared in court that Tuesday," he said.