Corrupt Politicians Have Become Worse Under Buhari Govt – Bakare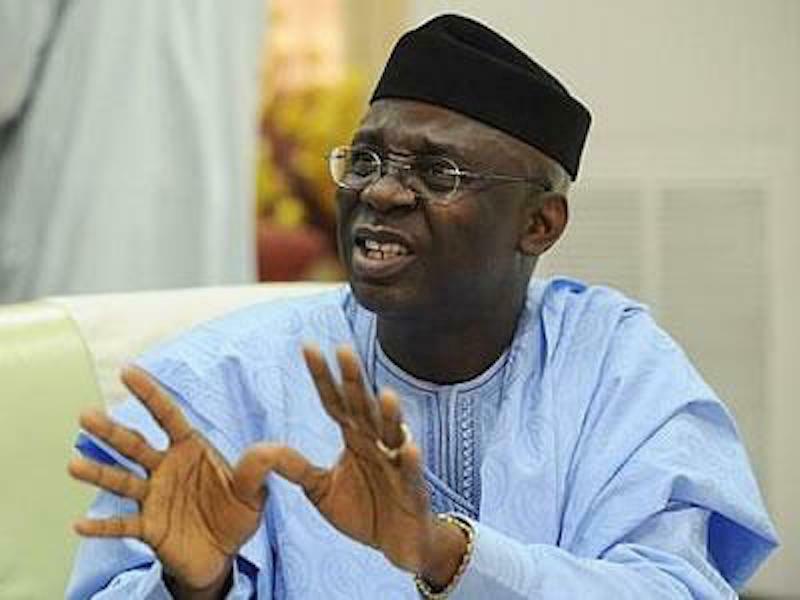 The Senior Pastor of the Citadel Global Community Church, Pastor Tunde Bakare, has said that corrupt politicians have become worse under the administration of President Muhamm adu Buhari.
Bakare made this known in an interview with BBC Yoruba on Saturday while speaking on the state of the nation.
He stated that despite the promise made by President Buhari to fight corruption and weed out corrupt politicians, corruption has continued to fester.
Bakare also said the security architecture of the country had gone awry under the Buhari administration and that no one can sleep well.
He said, "Corruption brought them here, not politics.
"In my father's house, I can't remember if we have a key to lock doors but things have gone awry. They say the older generations have destroyed the nation, it started from the youth because those who took over power and started killing one another in the military, we have those who are in their 20s, in their 30s, they brought us here. Now they are old, they don't want to leave the government.
"If the military gets to a country, they ensure they ruin such country, they ensure they cart away all valuables. Of course, there are good professionals among the military men, but there are also bad eggs.
"Our politicians are not practising politics but corruption, what if the military destroyed everything since 1999 that it got to the democratic government.
"We know some of the politicians were formerly military men who dropped the uniform to wear the Agbada, you don't know whether they are soldiers or politicians, things have gone sour except we cry out so those who are more powerful than us can help us.
"I was in my house when I got a call. I started the Save Nigeria Group so that Nigeria will not be ruined. I don't have a personal relationship with (Goodluck) Jonathan or (Umaru) Yar'Adua, God showed me a vision then I started coming out to say things must be done right then people like Prof Wole Soyinka, General Akinrinade joined me and other prominent people joined us.
"We came out because we wanted to save Nigeria from denigrating, to look for those who are better than us abroad and even here in Nigeria so we can sit and have deliberations as to how it would get better.
"That's what I was doing, then Buhari saw me and said this man walking the streets seeking a means to make this country better with lots of support, must be someone we can embrace.
"We also wanted to know the plans he had for Nigeria and you know we had supporters and we didn't want him to go astray, we met in Kaduna. I had planned to do a lot of good things for Nigeria but when (Obafemi) Awolowo led the first time and couldn't succeed the second time and some people said the good person will not win, I left them to continue their politics, God has called me to my own ministry.
"Now, everyone felt that someone who was once a senior officer in the military, once he gets there, the corrupt politicians will disappear but rather than that, it became worse.
"The country's security architecture even worsened (such) that we cannot sleep with two eyes closed. It's so bad but God is not asleep. Some of my friends do criticise me that I was one of Buhari's supporters and I had to tell them that I openly supported this man in 2011 but I am not saying I'm not seeing him again. He is someone that I visit sometimes and advise him on what to do and he will listen but once I leave, there is nothing to show for it.
"Later, I started staying back in my house but I have time to pray and plead for mercy. God himself led Prophet Samuel to anoint Saul, he didn't go to meet Saul himself, God told him that Saul was chosen and when Saul disobeyed, God took the position from him.
"No one has ever seen the end of the world. It seems this government has gone overboard, we can only pray for it. May God have mercy on us."