Yoruba Nation: Police Commences Show Of Force Ahead Of Lagos Rally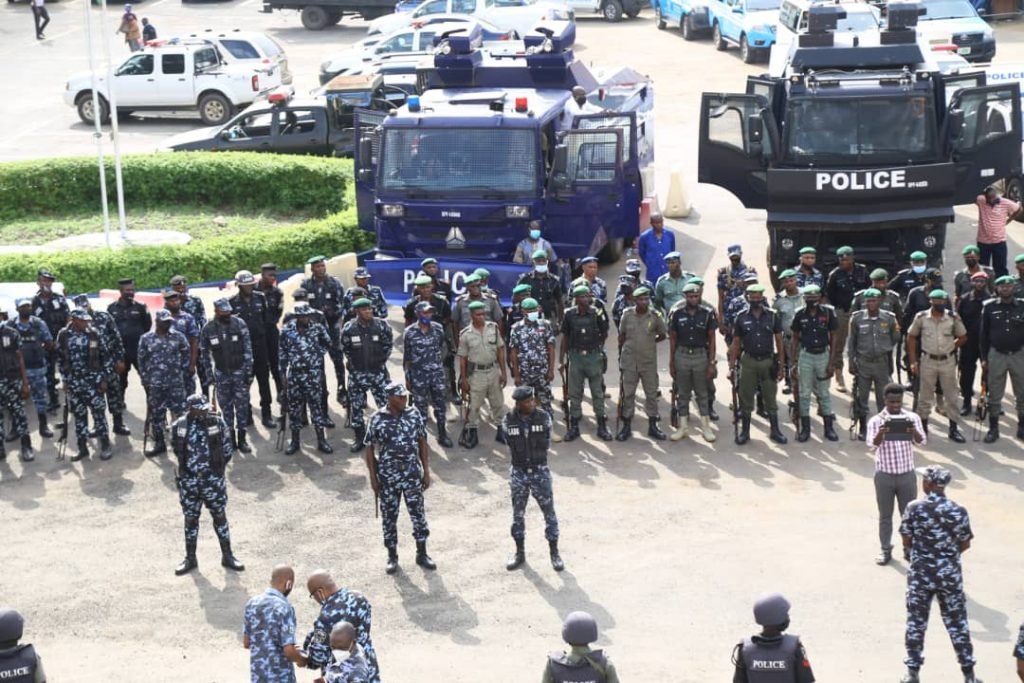 Operatives of the Lagos State police command have commenced the show of force to prove that they are ready for Yoruba Nation agitator, Sunday Igboho and his allies on Saturday, July 3, 2021.
Recall that the spokesman of the Yoruba activist, Olayomi Koiki, had threatened that the rally would be held with or without his leader tomorrow.
Yoruba groups and co-organisers, Ilana Omo Oodua also disclosed that the rally would take place on Saturday despite the attack on Igboho's residence.
The venue for the rally, Gani Fawehimi Freedom Park in Ojota, has witnessed the increased presence of security operatives.
The Police Thursday deployed hundreds of officers and assets including motorcycles, heavy trucks, and Armoured Personnel Carrier vehicles.
The spokesman of the command, Muyiwa Adejobi said the demonstration was "a warning signal to whoever or any group of persons planning to stage any procession or foment troubles in Lagos".
The Commissioner of Police, Hakeem Odumosu had earlier warned that anyone caught participating in the Yoruba Nation rally will be prosecuted.
Source: Naija News