VIDEO: Nigerian Woman Caught On Camera Stealing Church Offering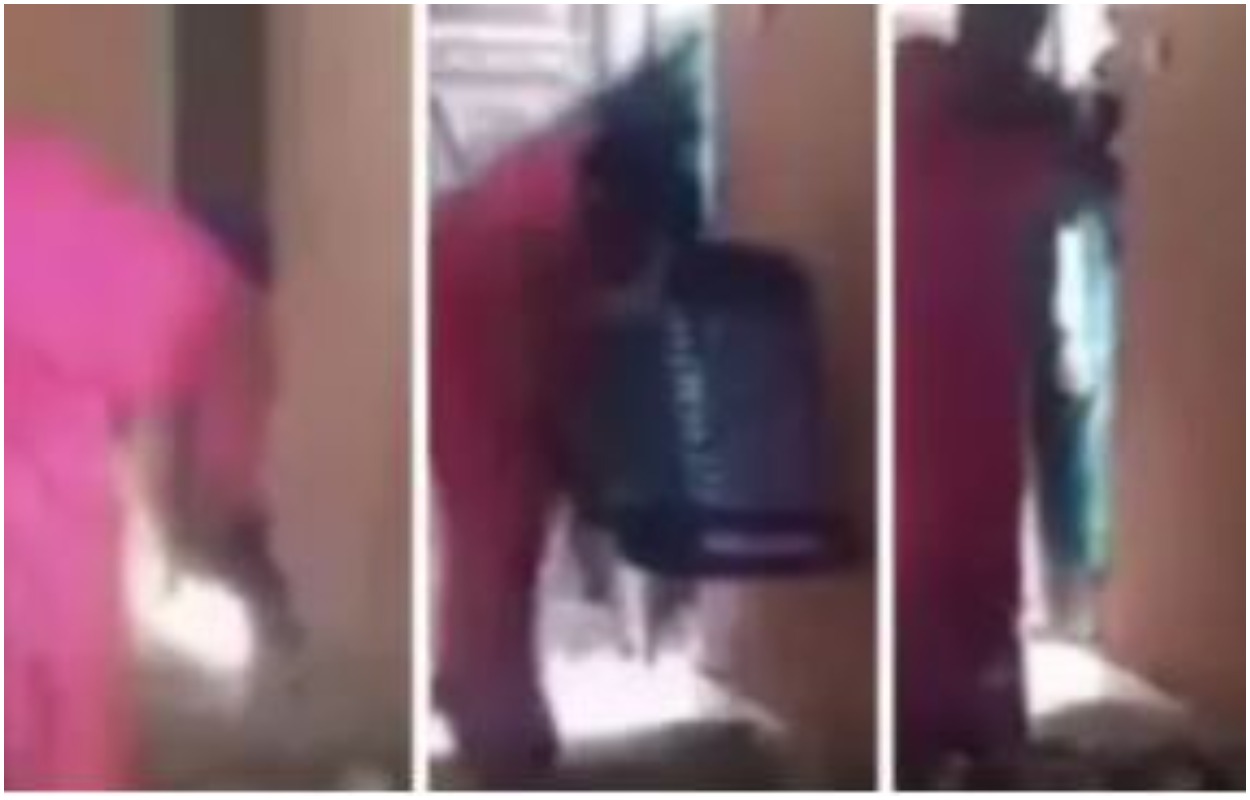 A video of a yet to be identified Nigerian woman stealing from a church offering given to her to count has surfaced on the internet.
In the video that has become a growing sensation since it was first shared on social media, pictured the moment an altar boy came in with the money basket dropping it off for her to count.
Unknowingly to the woman, a camera has been hiding, she, however, was captured selecting the money, she was putting some of it inside her brassiere.
Reacting to the video, some social media users outrightly condemned her actions while observing that the woman was not just stealing from the church, but was selecting high currency
Watch the video below;
See comments below;
@omas_clothing wrote; 'After pastor go say na only 20 Naira and 10 Naira we contribute ……Mo fear of GOD'
@kemiolunloyo wrote; @daddyfreeze warned about this😂
@flamezyupdate wrote; Sheybi It belongs to her father 🚶🏿‍♂️
@chioma_hardy wrote;They know what she has been doing😢 that was why they set the plan just to catch with evidence
@r`ickurch92 wrote; 'she's breastfeeding the offering ly