South Africa's Zuma Wants Court To Rescind 15 Months Jail Term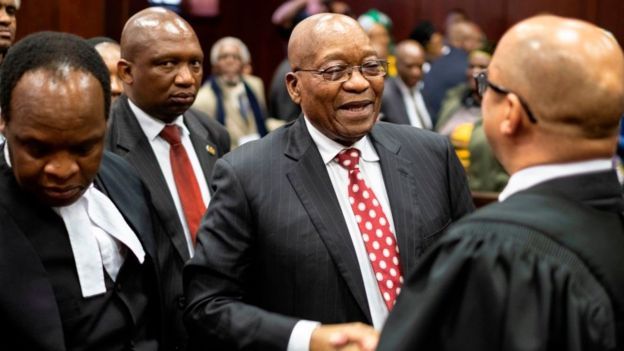 Former South African President Jacob Zuma, has asked his country's top court to rescind its decision to sentence him to 15 months in jail for failing to appear before a graft inquiry.
In papers filed on Friday, two days before the expiry of a deadline for him to surrender to police in preparation for imprisonment, Zuma pleaded that the order should be "reconsidered and rescinded."
Naija News recalls that the former President was sentenced to prison on Tuesday based on an order by acting Chief Justice Sisi Khampepe in a ruling in Johannesburg.
"The Constitutional Court can do nothing but conclude that Mr Zuma is guilty of the crime of contempt of court," Khampepe said.
"This sends an unequivocal message in this our constitutional dispensation, the rule of law and the administration of justice prevails," the Judge also noted.
It will be recalled that Jacob Zuma was accused of aiding and abetting the plunder of state funds during the nine years he led South Africa, and was forced to step down in 2018.
Over 500 billion rand ($35 billion) was allegedly stolen from the government under the watch of Zuma prompting the South African Constitutional Court in January to order him to respond to questions from a judicial commission headed by Deputy Chief Justice Raymond Zondo.