Identity Of One Of Sunday Igboho's Aides Killed By DSS Revealed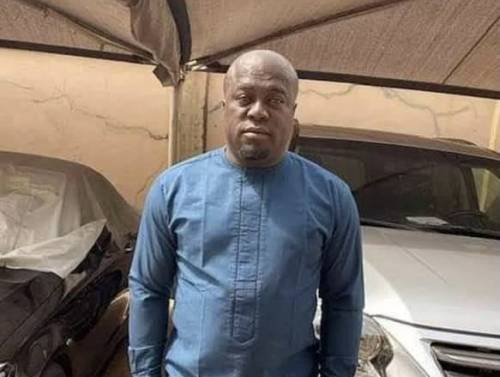 One of the allies of Yoruba activist, Sunday Igboho killed by operatives of the Department of State Services at the Yoruba Nation agitator's residence on Thursday has been identified as Adogan.
Recall that the secret police on Thursday during a press conference had confirmed that two people were killed during the attack on Igboho's house.
The spokesman of Igboho, Olayomi Koiki, in a post on Twitter on Friday shared pictures of Adogan, identifying him as one of the persons killed during the attack.
Koiki also disclosed that the deceased was married with children.
According to the media aide of the activist, only one of the men was shot at while the other was butchered to death by the DSS.
He added that the secret police fired shots at the two men, one died, while the other was not affected by the gunshot. He noted that the other man was gruesomely butchered to death.
He wrote, "May your soul rest in peace, killed by DSS working for Nigeria government during the attack on Chief Sunday Igboho house on the 1st of July 2021.
"Let us pray for the wife and children he left behind. His only crime was he wanted the Yoruba Nation."
Koiki added, "One of them was shot by the DSS while the other person was not killed by a bullet, they tried shooting at him but he was not affected so they butchered him. They killed him in cold blood."