2023: Sagay Knocks Yahaya Bello Over Presidential Ambition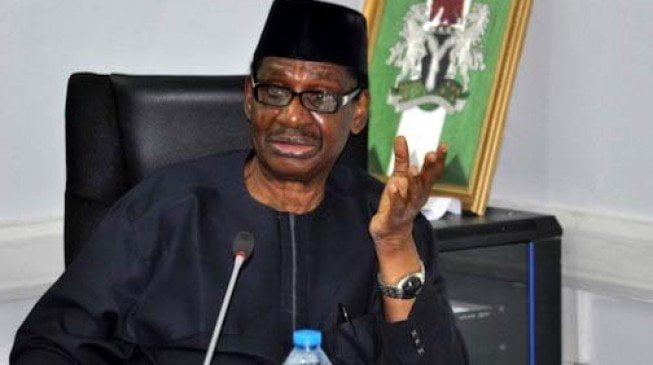 Chairman of the Presidential Advisory Committee Against Corruption, Prof Itse Sagay, has rejected the 2023 presidential ambition of the governor of Kogi State, Yahaya Bello.
In a recent interview, Sagay said he will not be supporting the presidential aspiration of the governor, adding that Bello has no records to show to warrant his nursing presidential ambition.
Sagay said he does not know what Bello will showcase as his achievements during the forthcoming presidential campaign if he is truly serious about contesting in the 2023 general elections.
He explained that the Bello needs to know the zoning system in the APC, revealing that it will be the turn of the South to produce the APC presidential candidate in 2023.
Sagay said, "If Yahaya Bello truly wants to contest, he should go ahead. But he should also be aware that this time around in 2023, it is the turn of the South. The North is currently enjoying its two-term, and the next zoning will rotate to the South.
"But if he decides to ignore the zoning system and claim to be above the party policy, he is free to do so and let's see how much support he is going to get."
But on the claim of Governor Bello, saying that Nigerians want a youth as the president in 2023, Sagay explained that being a youth does not give automatic qualification for becoming president.
Sagay further said, "If his only reason is because Nigerians want a youth as president, we have many youths in the party to select, not someone who can just jump in because he claims to be a youth."
"He is free to do what pleases him, but we are not thinking in his direction at all. I don't even know what he is going to use as his record to base his presidential campaign on," he added.