Toke Makinwa Reveals How She Satisfy Her Sexual Urges Without A Man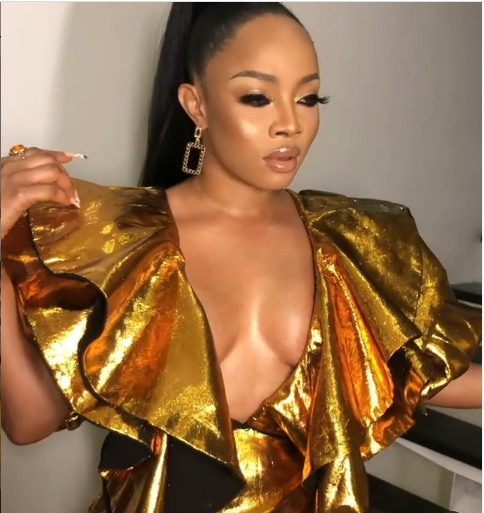 Media personality, Toke Makinwa in a bid to answer some interesting questions poised by her inquisitive fans have revealed what she does in suppressing her sexual urges.
According to the 36-year-old vlogger, via her instastories during a question and answer session revealed she prays to quell her sexual urges as she is yet to be married again.
The on-air- personality also talked about wanting kids within the confines of marriage so as to have what she never had when asked if she would ever want a child without marriage.
She also noted that she had been with someone who she was far younger than and they had the best times together.
See some of the replies from her Q&A session below;
Meanwhile, Toke Makinwa recently slammed age shamers who calls women in their forties old.
According to the vlogger, via her instastories says 40 and above is not a plague, so Nigerians should do better.
She also lamented about Nigerians who out rightly call her old at 36, but would drop lovely comments at Jennifer Lopez and Kim Kardashian's page forgetting that they are 50 and 40 respectively.
In her own words, she wrote, "This is a 37 year old woman. Kim is 40. Nobody calls them old. Nigerians are quick to age you and shame you with age. Nigerians with the constant 'you don't know you are almost 40″. Like 40 is a plaque. Yet they see JLo at 50 and all the comments you see there are 'wow'. We are our own problem."