Politician Nnamdi Kanu Trusted Used To Arrest Him – Deji Adeyanju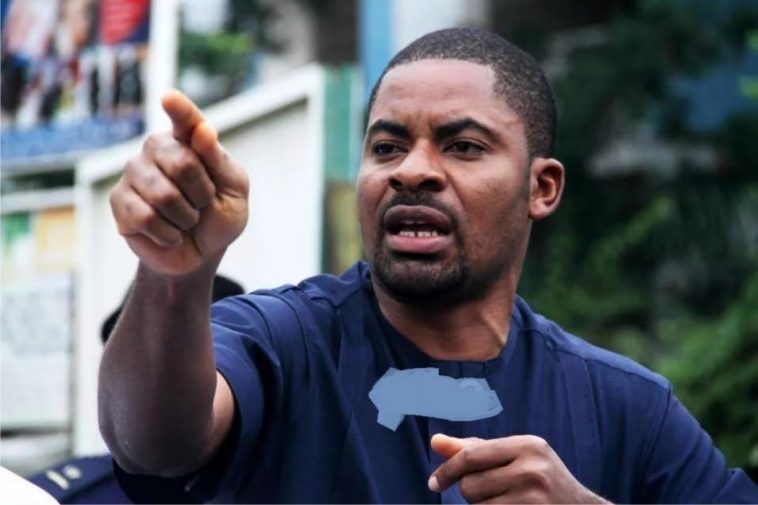 The convener of Concerned Nigerians, Deji Adeyanju has revealed that the President Muhammadu Buhari-led administration deceived IPOB leader, Nnamdi Kanu.
In a post on his Twitter page, Deji Adeyanju, a human rights activist, alleged that the Nigerian government used a politician Nnamdi Kanu trusted to lure him out.
He added that the politician was used to deceive Kanu into engaging in a peace talk in which he adhered to.
Adeyanju said the IPOB leader was arrested in an African country where the peace talk was scheduled to hold, he was not arrested in the UK as thought by many.
He tweet, "Kanu was not arrested in the UK. Someone high up in the Govt told me they used a guy, a politician Kanu trusted, to deceive him to come for peace talks and arrested him in one of the African countries.
"You will recall that Buhari even made comments that IPOB should give peace a chance."
Meanwhile, the Federal Government on Thursday described the arrest of Nnamdi Kanu as a classic operation.
The Minister of Information and Culture, Lai Mohammed, during a press conference on Thursday, said the arrest of the IPOB leader is one of the most classic operations of its type in the world.
The minister commended the security agents for professionalism and diligence towards capturing Kanu.
"Gentlemen, the Federal Government wishes to commend the Nigerian security and intelligence agencies, who collaborated to re-arrest the proscribed IPOB leader in one of the most classic operations of its type in the world.
"We commend the professionalism, diligence, patriotism and painstaking efforts of our security and intelligence agencies. We also thank the sister international agencies that collaborated with us to pull off this arrest," he said.