Nnamdi Kanu: Five Things To Know About IPOB Leader's Beautiful Wife (Photos)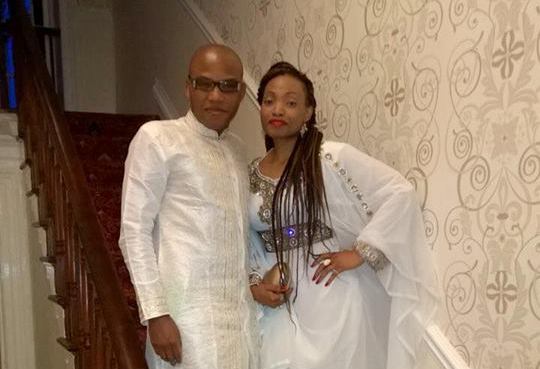 The leader of the Indigenous People of Biafra (IPOB), Mazi Nnamdi Kanu, was arrested in Kenya last Sunday.
Naija News reports that the pro-Biafra activist was on Tuesday arraigned in court and remanded in the custody of the DSS.
Not before he revealed that he escaped Nigeria after security agents attacked in hometown in Abia State.
He reportedly fled the country after the invasion of his home in Afara-Ukwu near Umuahia, Abia State, during military's 'Operation Python Dance II' staged to quell agitation for Biafra Republic in September 2017.
Before his arrest, the Nnamdi Kanu, who is a British and Nigerian citizen, stayed in the United Kingdom with his wife Uchechi and his two sons.
Five things to know about Nnamdi Kanu's wife:
Uchechi Okwu Kanu is the wife of Mazi Nnmadi Kanu and the mother of his son Nnwabuikem Nnamdi Okwu Kanu.
Uchechi is a top supporter of Biafra and IPOB just like her husband.
Uchechi Kanu has spent most of her entire married life in the United Kindom but expressed willingness to visit Biafra when it becomes an independent nation.
Nnamdi Kanu's wife was born on the 18th of April and many IPOB members celebrate her birthday.
Uchechi and Nnamdi Kanu got legally married in 2009 in the UK.