Nigerian Govt Speaks On Where Nnamdi Kanu Was Arrested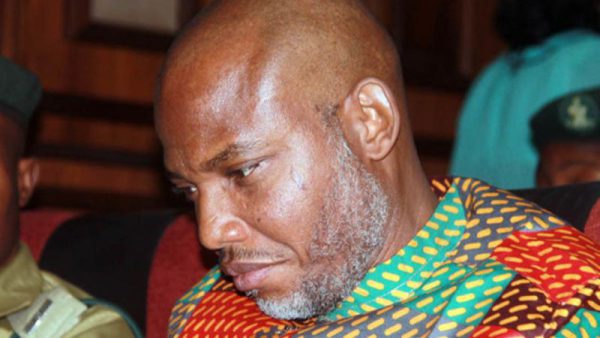 President Muhammadu Buhari-led government on Thursday disclosed that the leader of the Indigenous People of Biafra, Nnamdi Kanu, was arrested due to collaborations with Nigerian security, intelligence agencies and authorities from other countries.
The Federal Government, however, failed to disclose that the country where the IPOB leader was arrested.
The Minister of Information and Culture, Lai Mohammed, in a media briefing with newsmen on Thursday, was silent on the particular country Kanu was arrested.
He noted that the Nigerian government has an obligation with the countries that aided the re-arrest, stating that the Nigerian Government "will continue to respect and honour the obligations".
He said, "Finally, there have been speculations on how this re-arrest was pulled off and in which country the hitherto fugitive leader of the proscribed IPOB was nabbed."
"What we can tell you, once again, is that the re-arrest was made possible by the diligent efforts of our security and intelligence agencies, in collaboration with countries with which we have obligations. We continue to respect and honour the obligations".