Miyetti Allah Reacts To Nnamdi Kanu' Arrest, Extradition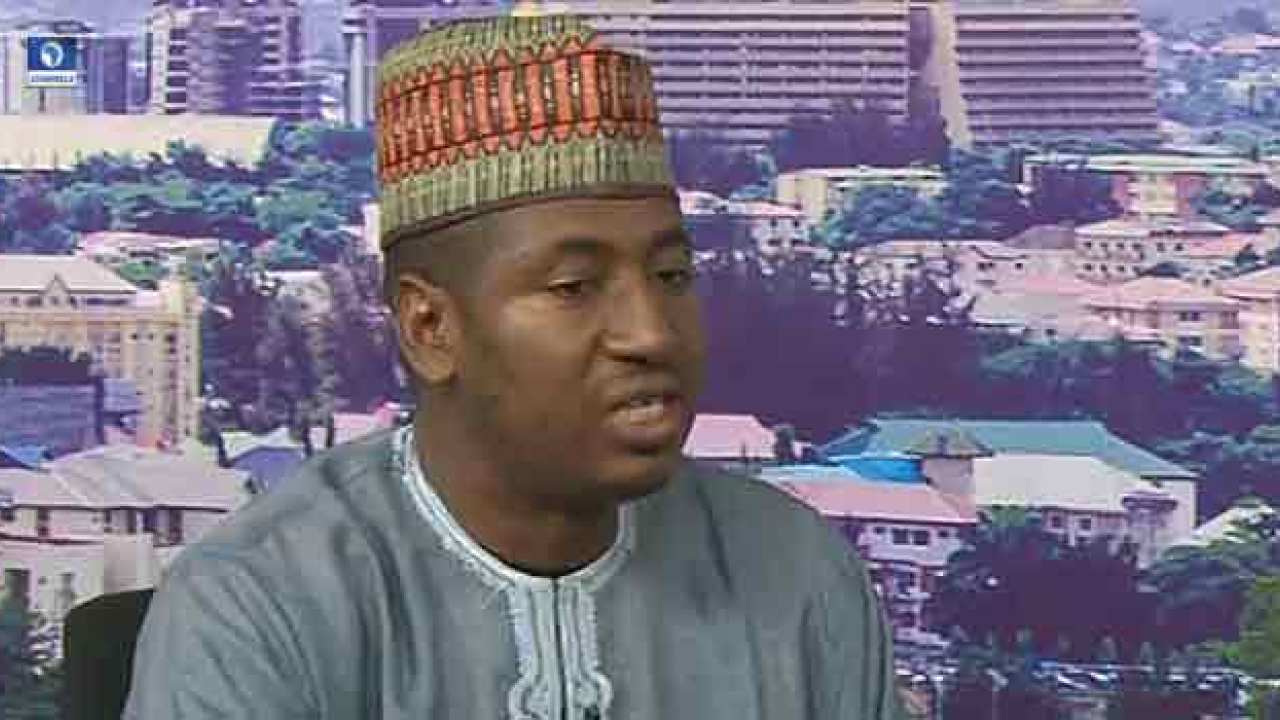 The Miyetti Allah Kautal Hore Cattle Breeders Association has reacted to the arrest of the leader of the proscribed Indigenous People of Biafra (IPOB), Nnamdi Kanu.
Naija News reports that Kanu who jumped bail in 2017 was rearrested and brought back to Nigeria on Tuesday.
He is facing treason charges and was remanded in the custody of the Department of State Services (DSS) following an order by a Federal High Court in Abuja.
In an interview on Wednesday, the Secretary-General of the Association, Saleh Alhassan, commended the Nigerian government for arresting and extraditing Kanu.
Saleh described Kanu as a terrorist, enemy, and rebel of the Nigerian state, adding that it is good for the country that he was arrested and detained.
He also applauded the foreign relations of the country that enabled Nigeria to nab him with collaboration with others.
He said: "He is a terrorist. He's an enemy of the state. Is he not a terrorist? How are open grazing and Nnamdi Kanu related? Is there a relationship between a terrorist attacking government institutions and open grazing in the South-East? IPOB is a proscribed organisation.
"A terrorist always has a mission to terrorise people. How can someone be defending his territories inside a sovereign state? Is that not a rebel? And, a rebel is an enemy of the state. The state should apply maximum force on him. They should not waste time with long trials. They should prosecute him for the killing of policemen, killing of innocent people, and destroying means of livelihood.
"That they have arrested him is a good development for the country but they should not waste time about his trial. He is a terrorist.
"This also shows that our foreign relations with other countries are working. I don't care whether he was arrested in the United Kingdom or not, the fact that the country where he was arrested cooperated with our country is a good development."
Alhassan also said that he was happy that it was not the Northern groups that placed a N100 million bounty on him that arrested Kanu.
Alhassan also said he and Kanu attended a training organised by a non-governmental organisation on non-violence in Lagos and the United States of America but was not surprised that he still turned out to be a violent person.
He also said there was no correlation with Kanu asking for a sovereign state and linking it with the Fulani herders in the South-East.
"You know that some Northern groups placed a bounty on him. I thank God, they are not the ones that got him, and it would have complicated the issue.
"Let me say it again, there is no relationship with Kanu asking for a state with force, and we doing our business. He is just a criminal and fraudster.
"Nnamdi Kanu knows me very well and I know him too. I know him as a criminal. We were together for training with even some of his members of the group. We went for training on non-violence –a Nigerian non-governmental organisation sponsored by one Barrister Alex about two or three years ago. We did the first leg in Lagos for two weeks and then the second leg in the USA. I have never for once doubted that he would cause a problem for the country," he said.