Ganduje Probes Kano Anti-Corruption Agency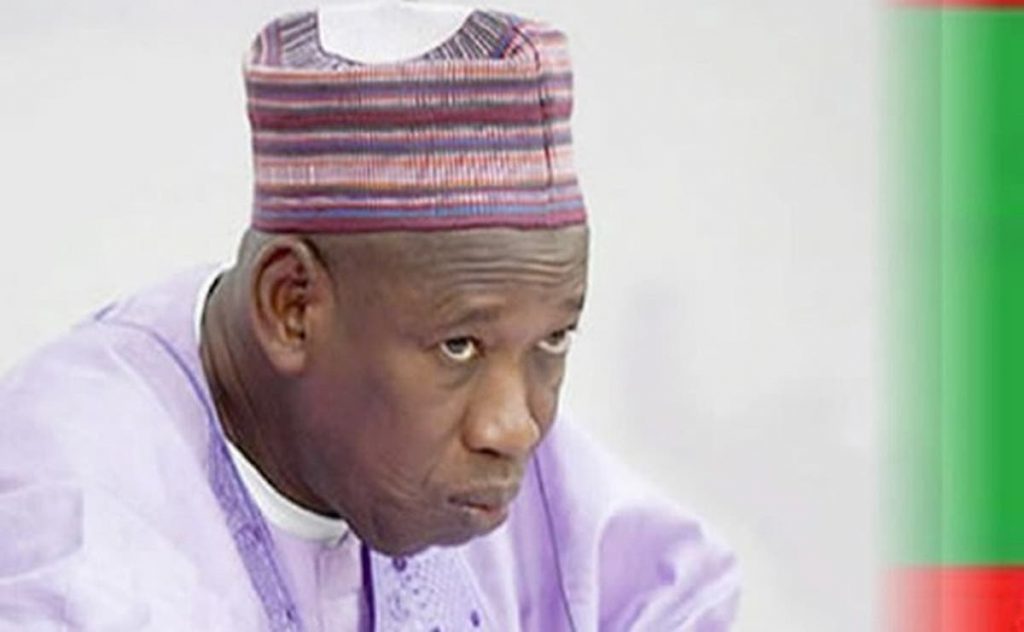 The Kano State Government is set to probe the state's Public Complaints and Anti-corruption Commission (PCACC), Muhuyi Magaji Rimin-Gado.
Naija News understands that Rimin-Gado had instituted a probe on contracts said to be linked with some family members of the state Governor, Abdullahi Ganduje.
Reports said the anti-graft commission's recent decision to investigate some projects in the state including the Cancer Centre and the supply of diesel had pitted it against some members of the first family.
Rimin-Gado, who confirmed the investigation, however, said it is not targeted against any member of the first family but the commission would leave no stone unturned.
Reports in the state also alleged that there is a move by Governor Ganduje to remove Rimin-Gado by mounting pressure on the State Assembly to investigate him.
Ahead of the purported probe of Rimin-Gado, the state government had posted an accountant from the Office of the Accountant-General of the state to replace a young officer said to be a relative of the PCACC chairman, who had been serving as the commission's accountant.
Speaking to Daily Trust, the anti-corruption boss welcomed the probe, however, rejected the decision to post a new accountant to the commission.
In a memo sent to the state's Accountant-General, Rimin-Gado argued that the government lacks the power to decide for his agency.
Earlier in the week, Rimin-Gado alleged that he was facing interference and intimidation from government officials in his work of investigating some corruption allegations levelled against some top officials of the government.
"We have the power to investigate even the Accountant General and even detain him if necessary, that is what the law provides. How then can the Accountant General just wake up one day and pick a paper and pen and write to me that he has appointed staff for the commission and I will accept? This is in total contradiction of the law," Rimin-Gado said.
It was gathered that the state House of Assembly is already mulling an investigation and inviting the anti-corruption boss.
Also, a standing committee of the assembly on public petition which earlier wrote to the commission for a working visit had to postpone the visit amidst a report of an impending probe.