Drama As Senate Passes Petroleum Industry Bill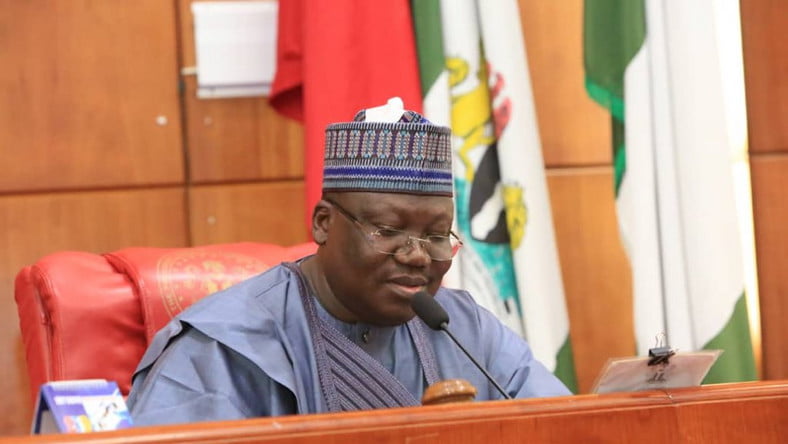 There was a mild drama at the plenary on Thursday as the Senate passed the Petroleum Industry Bill (PIB).
Naija News reports that the lawmakers passed the bill with a provision that granted the use of 30 percent of oil and gas profits of the Nigerian National Petroleum Corporation Limited to fund oil exploration activities in frontier basins.
The lawmaker had earlier clashed on what percentage of operating expenditure of oil companies should constitute funds earmarked for host communities' development in the bill.
Senate President Ahmad Lawan said the passage of the historic bill marks a watershed for the 9th Assembly, saying: "PIB demons have been defeated."
The passage of the Bill followed the consideration of the report of the Senate Joint Committee on Downstream Petroleum Sector; Petroleum Resources (Upstream); and Gas on a "Bill for an Act to provide Legal, Governance, Regulatory and Fiscal Framework for the Nigerian Petroleum Industry, the development of Host Communities and for related matters, 2021," popularly called the Petroleum Industry Bill (PIB).
The lead Chairman of the Joint Committee, Senator Sabo Mohammed Nakudu presented the report to the Senate for passage.
The Senate, after due consideration, approved that host communities would henceforth enjoy 3 percent ($502.8million) of annual operating expenditure of oil firms to be contributed into the host community development trust fund.
Earlier, the House of Representatives passed the PIB into law many years after its presentation.
Naija News understands that the bill was passed into law on Thursday (today) during sitting which was chaired by the Deputy Speaker, Idris Wase.
The development follows after consideration of the report of the ad hoc committee chaired by Mohammed Monguno.