Strike: El-Rufai Visits President Buhari Over Face-Off With NLC In Kaduna
Governor Nasir El-Rufai has visited President Muhammadu Buhari at the Aso Rock Villa in Abuja to brief him on the current disagreement with the Nigeria Labour Congress in Kaduna.
It was gathered El-Rufai was at the Villa on Monday to brief the President on labour developments in his state which has put him at loggerheads with the NLC.
A statement by the governor's spokesperson, Muyiwa Adekeye stated that the state government plans to set up a Judicial Commission of Inquiry to look into the May 2021 strike action by the NLC.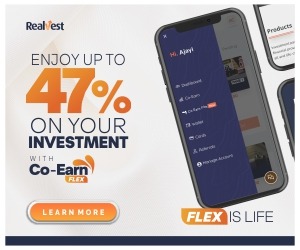 It added that the El-Rufai administration is taking steps in the best interest of the people of the state noting that the government has not sacked any civil servant as those dismissed were disengaged by the 23 local government councils and the agencies associated with the local government system such as SUBEB and the Primary Health Care Board.
The statement noted that as a way to reduce the wage bill in Kaduna State, the El-Rufai government sacked 99 political appointees.
"It is trite that an MoU is not a legally binding document. The content of the MoU shows that there is no congruence between the progressive aspirations of the Kaduna State Government and the misguided sense of entitlement of the NLC which does not even believe in equality amongst its own members," the statement noted.
The statement added that El-Rufai had assured President Buhari that his administration was determined not to allow a repeat of the "pains, economic losses and the restraints of freedom that the NLC inflicted on the people of Kaduna State", adding that it is hiring "over 10,000 staff because rightsizing obliges the government to continuously recruit teachers, doctors, nurses and other qualified staff to provide vital services."
The Kaduna State government also accused the NLC of attempts to undermine the authority of the government.
"KDSG employees are serving with dedication in Birnin Gwari Local Government Area, amidst all the challenges. Yet, the NLC describes the transfer of one KDSG employee to Birnin-Gwari LGA as victimisation, as if other staff who have been loyally serving in the same area are lesser humans or permanent victims.
"KDSG rejects this unfair denigration of the very people that the transferred employee claims to lead," it stated.
Meanwhile, the Nigeria Labour Congress last Tuesday threatened to resume the suspended strike action in Kaduna State.
The development was disclosed by the president of NLC, Ayuba Wabba, while speaking with newsmen after an emergency National Executive Council meeting.
Wabba noted that the congress was forced to take the decision after exhausting all avenues to resolve the issue amicably.
The NLC President further stated that part of their efforts was writing letters to President Muhammadu Buhari and Minister of Labour and Employment, Chris Ngige, but the actions failed to yield any positive results.
Source: Naija News